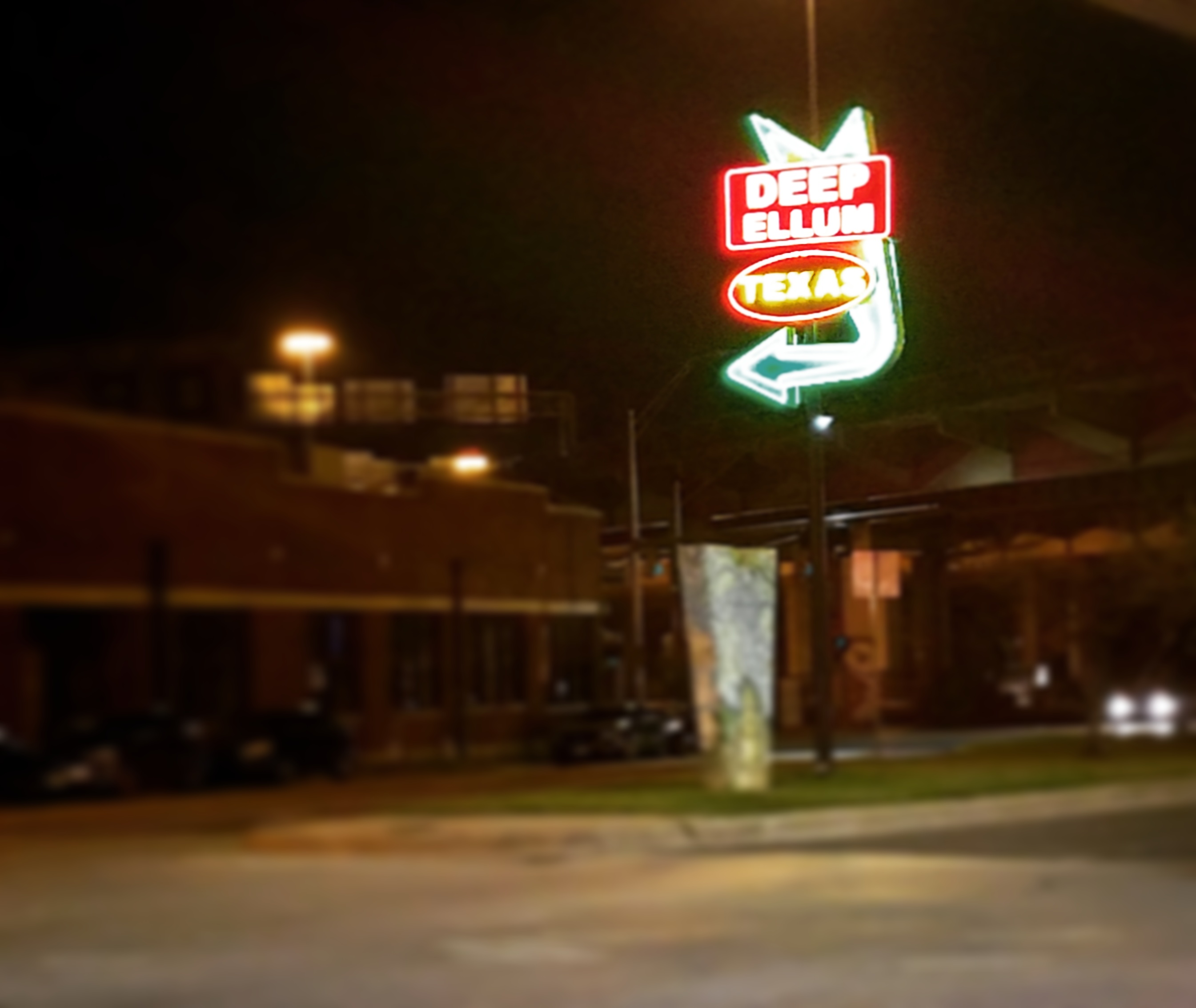 In the movies, Elm Street might be the stuff of nightmares, but in Dallas' Deep Ellum neighborhood, it's become a cocktail drinker's reverie. With a growing list of newcomers now riding alongside the unflappable Black Swan Saloon, this hopping stone's-throw stretch between Good-Latimer and Malcolm X is a destination fit to spend a Saturday afternoon and evening while catching a show nearby.
Here are five drinks, at five different spots, that you could potentially have – or share! – while you're at it.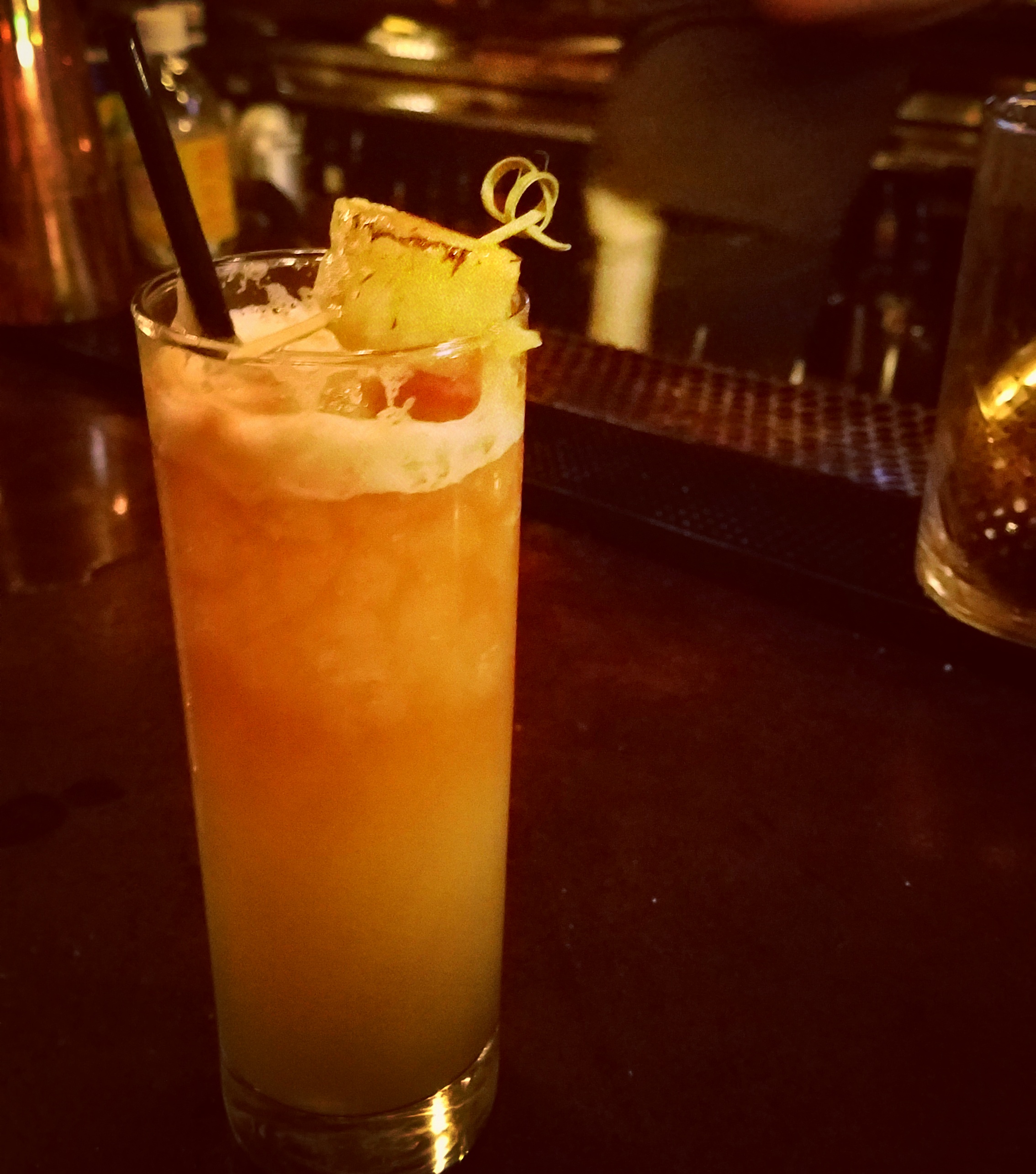 PINA COLADA NO. 2 – at Armoury DE
Start at Armoury, because the place opens at 4. Share a duck-heart appetizer with your pal and pair it with the Pina Colada No. 2.  This tangy tiki tipple comes from barman Cody Yarbrough, who was browsing through 1895, the excellent olive oil/vinegar shop newly opened a couple blocks away on Main, when he discovered the store's coconut balsamic. "I tried it and I was, like, we have to do something with this," Yarbrough said. The PC#2 is the result, a mouthparty of Brazilian cachaca, lime, orgeat and soda, plus that delicious coconut balsamic, garnished with a flamed pineapple.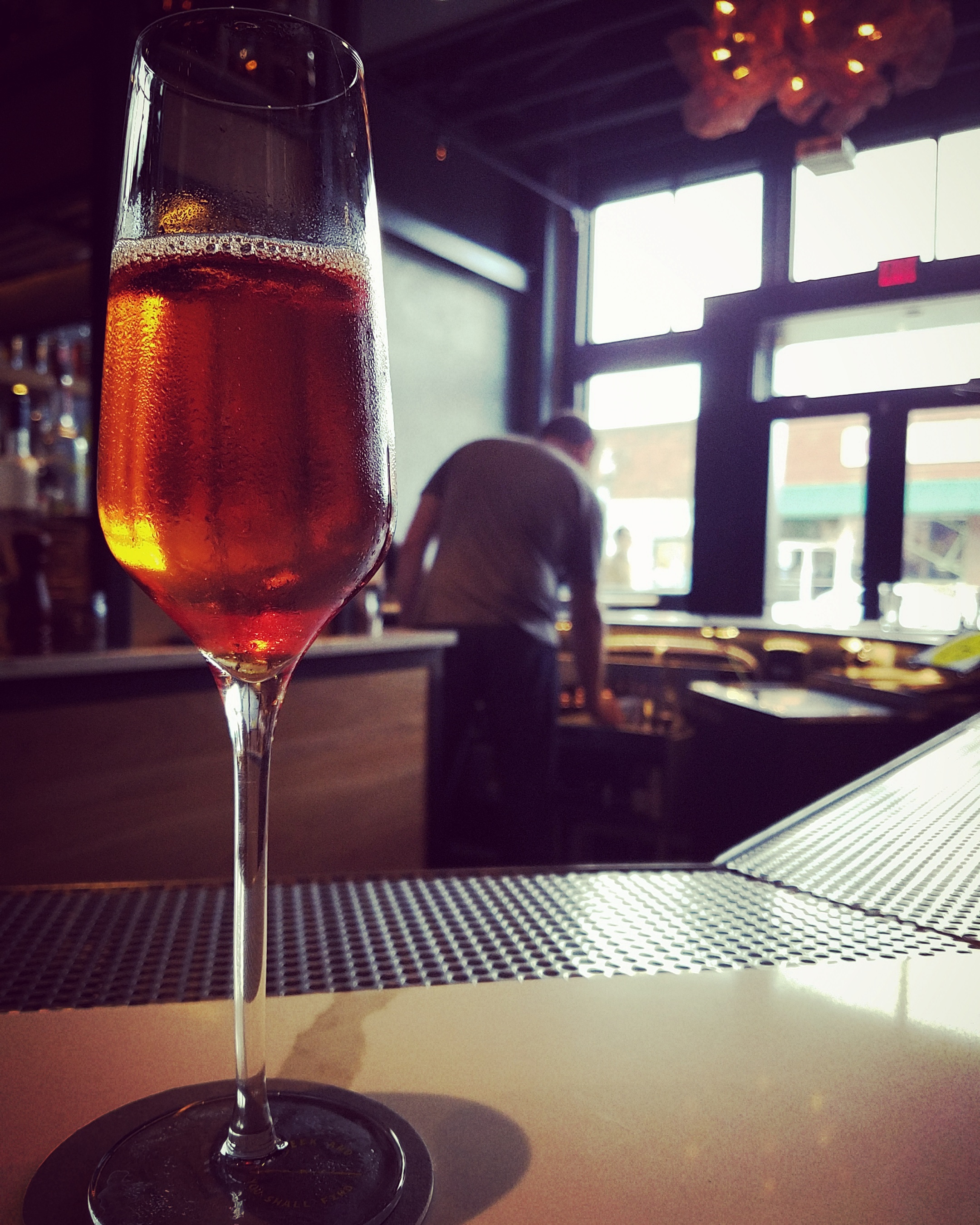 THE DELIGHT – at Hide
Head to Hide, the cocktail lab near Malcolm X where the bar peeps get all NASA on your cocktails, producing drinks that are more delicious than gimmicky. Spirits are "milk washed" and relieved of their harshness; citrus juices are clarified for a pure veneer; soda and tonic water are eschewed in favor of a lighter-handed carbonating device. And because it's still early, you'll want the aperitif-style Delight, a low-proof bittersweet ballet of Aperol and Cynar tamed with grapefruit and elderflower. The cocktail is whirled in a Perlini device for a delicate carbonation; the fizz curls up on the roof of your mouth like a cat settling onto a sunny windowsill.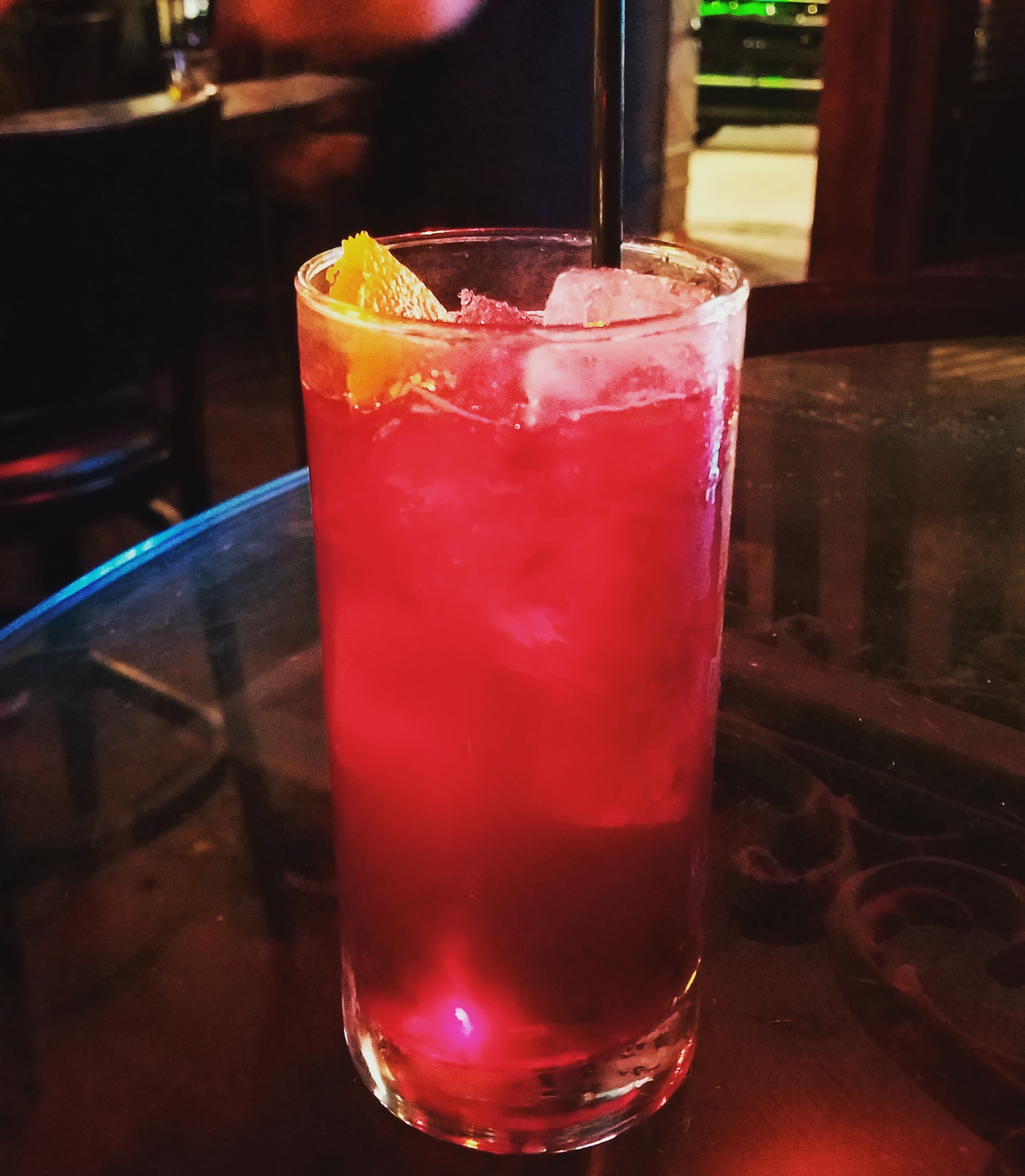 SLOWPOKE RODRIGUEZ – at Brick and Bones
By now you're getting ravenous, and the duck hearts at Armoury barely sated your appetite. You want to some more grub before showtime, so look no further than across the street to Brick and Bones, which serves up some pretty fantastic fried chicken. The drinks at this joint all recall old cartoon characters, some more obscure than others. Try the Slowpoke Rodriguez, named for Speedy Gonzales' acceleration-challenged cousin – a flavor fest of hibiscus-infused tequila with a sweet-tart mix of amaretto and blood orange liqueur and a splash of jalapeno syrup for spice. "It's like a Margarita without the acid," says bartender Dre Cantu.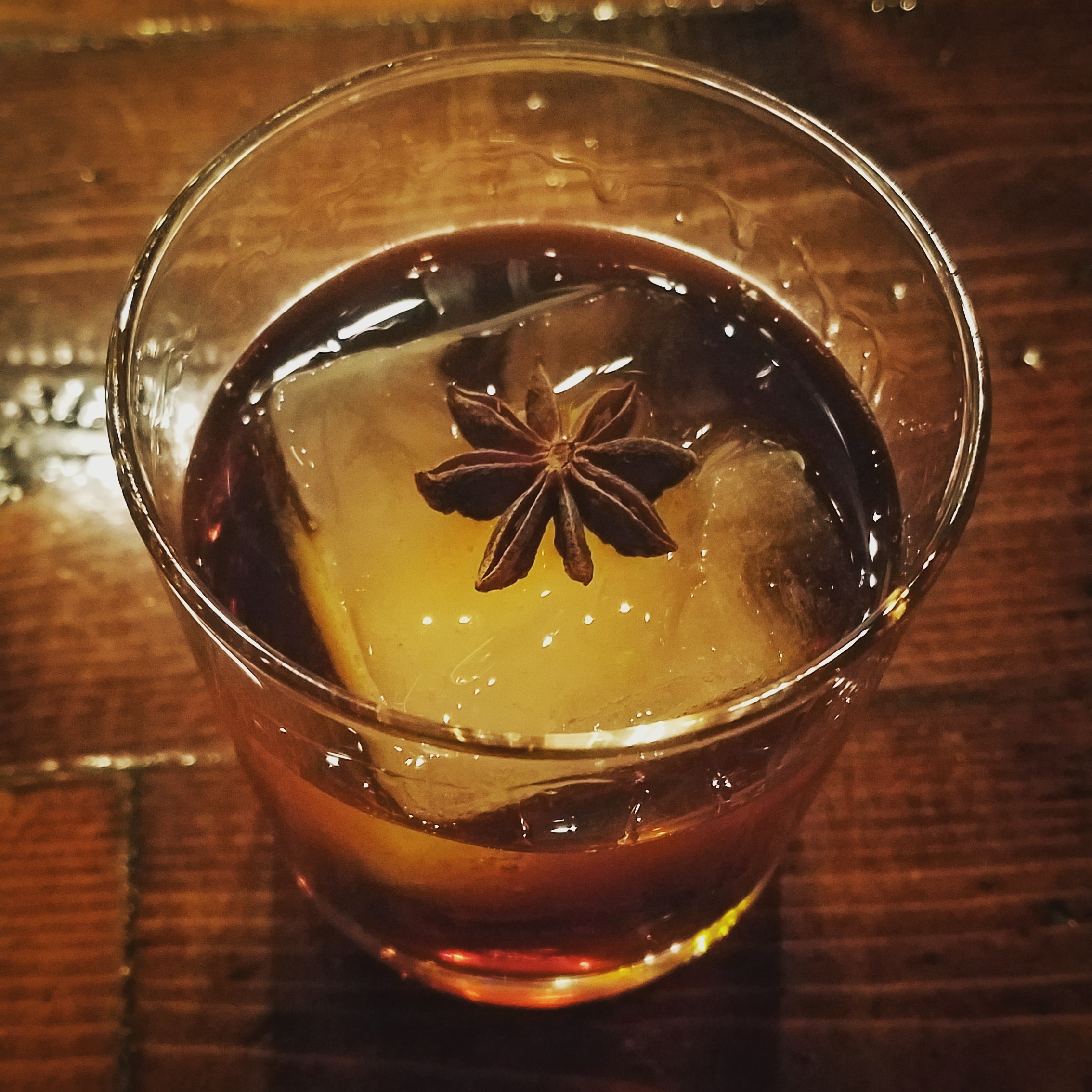 SMOKEY BANDIT – at High and Tight
The show is over, and you and your concert ears are ready to start winding down. Head over to High and Tight, whose back entrance you'll find in the parking lot adjoining Armoury – and have Austin Gurley's hardy Smokey Bandit, in which cinnamon-spiced bourbon meets hickory-smoked Cynar 70, doubles down on the smoke with a bit of mezcal and goes deep with a power-boost of chocolate bitters and anise-y Pernod. The drink is garnished with a twinkle of star anise. "The idea was to be boozy and complex, but approachable," Gurley says. Mr. Bandit, you may approach the bench.
PINEAPPLE RUM OLD FASHIONED – at Black Swan
Finally, it's time for, you guessed it…. your nightcap on Elm Street. Pay a visit to Deep Ellum's craft-cocktail old-timer, the Black Swan Saloon, just a door to the west. Inside this discreet dive-bar-style hideout, proprietor Gabe Sanchez's Pineapple Rum Old Fashioned is a tropical tri-rum-virate, with Plantation's aged pineapple rum the star of the show. While the idea of pineapple rum might sound contrived, it's actually got centuries-old roots, as cocktail historian David Wondrich told the New York Times: "It was a thing distillers used to do. It was done in the island. They'd soak pineapple in the barrel; it gave the rum a sweetness and richness. It was not wildly popular, but you'd see it." Now you can, too, with Sanchez's elegant drink a fitting sign-off before your ride home.