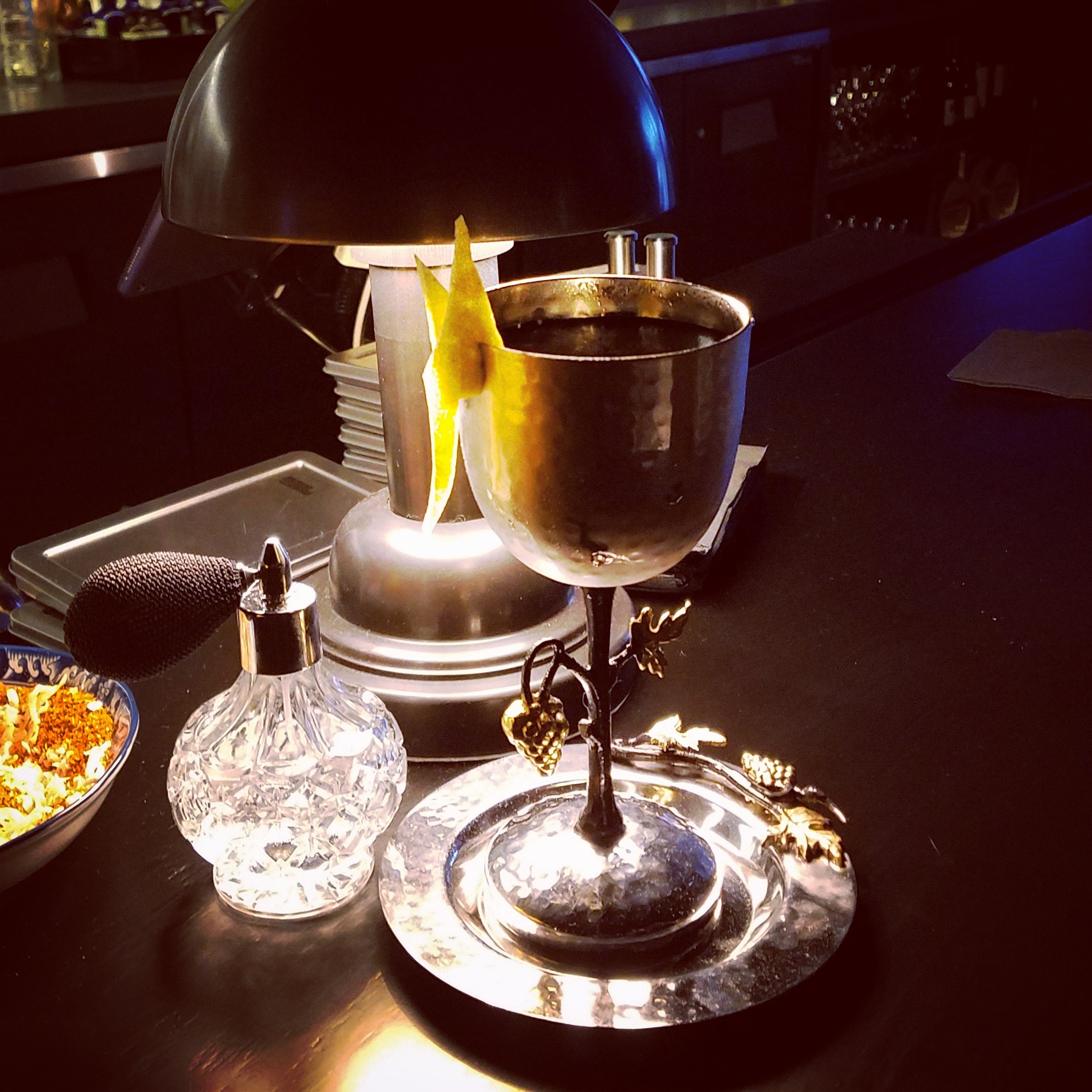 There's a built-in air of exclusivity that comes with opening a pricy membership-only bar, but the people behind Dallas' Network Bar – which recently launched at Trinity Groves – seem determined not to let that affect perception of their drink prices. And in fact, the cocktails on bar manager James Slater's well constructed menu do ring in at a respectable $13, which is on the low high-end of what you'll find around town. (For comparison, drinks at Five Sixty, at Reunion Tower, run $16 apiece.) And there's a $7 cocktail happy hour.
But there's one drink you won't find on Network Bar's menu that puts even the high high-end libations to shame. Forget that $30 fishbowl Margarita you're dunking your snout into – and meet the Golden Dawn, which at $150 is decidedly a fancydrank splurge and like the bar itself, a hidden gem that only those willing to fork over the dough can try. (I had the pleasure of accompanying my Dallas Morning News colleague Tiney Ricciardi for a tasting. She wrote about it here.)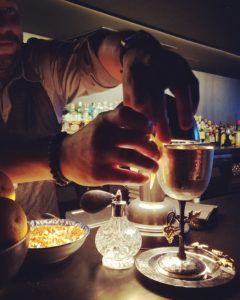 The good news is, like many of the drinks on Slater's menu, the Golden Dawn is pretty delicious – and not just because it makes Gran Patron Burdeos, a so-called "luxury anejo tequila" – the star of the show. You could probably count on one finger the reasons you'd actually mix a spirit like this into a cocktail, and this would be it. Slater's Golden Dawn, served in what looks like a silver, leaf-laden chalice, expertly layers the aged tequila's vanilla/raisin nuances with a lovely balance of bittersweet French Amer aperitif, blood-orange liqueur and a touch of absinthe.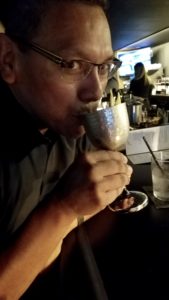 But slow down there, tiger. Before you can plant your lips on this baby, Slater amps up the spectacle with a few poofs of homemade perfume around the glass – even the stem, so that the experience extends to your fingers – and a final sprinkling of gold flakes.
It's a big show, of course, which you might expect in a cocktail this expensive – and a good way, as all eyes drift to the what-the-heck-is-going-on-over-there pageant unfolding before you, to set yourself apart from not just a good chunk of cash but from your fellow hobnobbing professionals who, like you, have paid $500 to $1,000 for a year's Network Bar membership.
Raise that chalice proudly, O intrepid overlord – and whatever you do, don't chug.