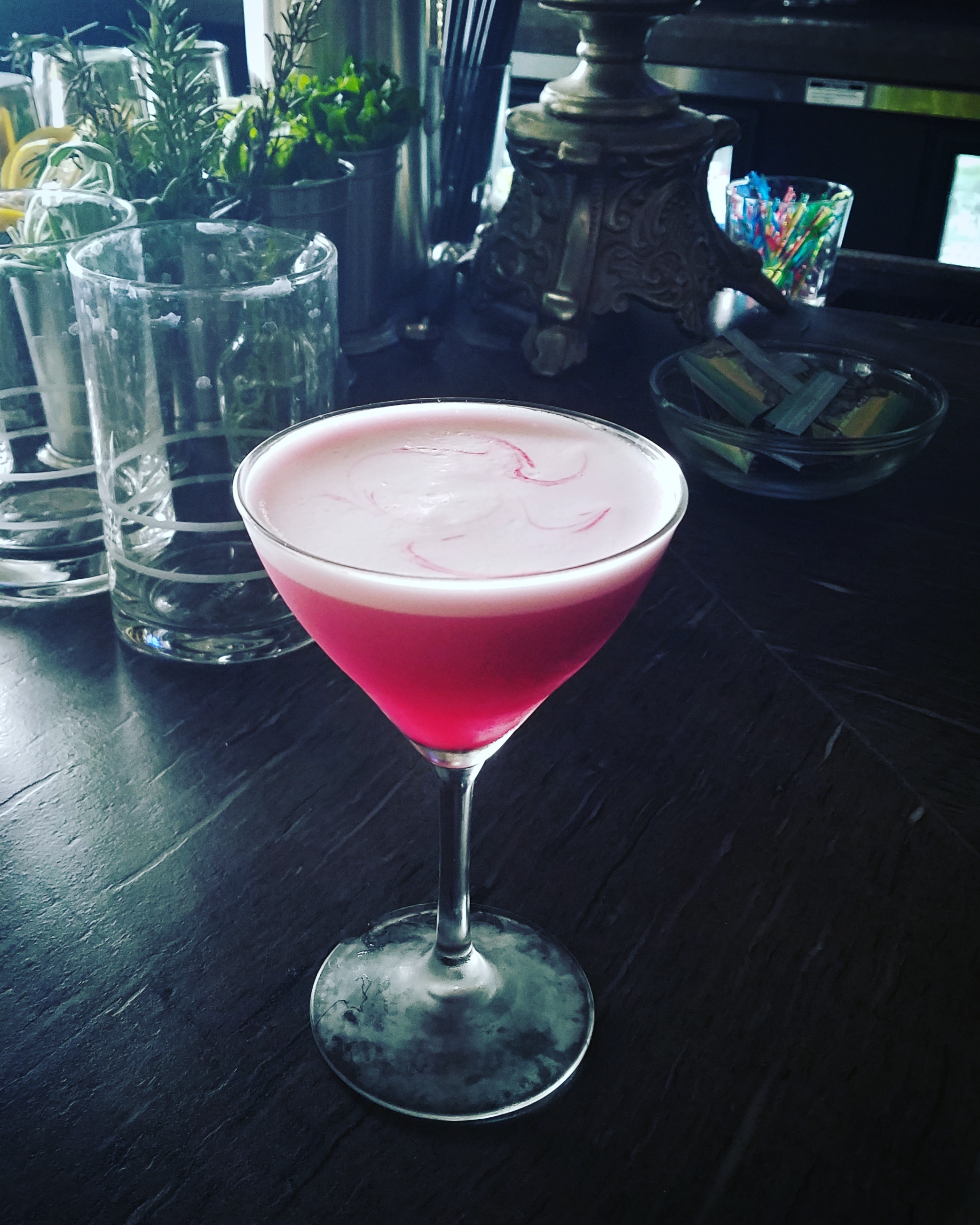 At The Theodore, at NorthPark Center, bar manager Hugo Osorio enjoys making a good egg white cocktail – from the time and attention it takes to its silky, foam-layered result. But while some of his regulars like to try new things, "when I give them a Whiskey Sour, they're like, 'I can't. I'm vegan.'"
Then he discovered aquafaba, an ingredient that has vegans swooning over its accessibility and versatility. A portmanteau combining the Latin words for bean (faba) and water (aqua) it's, as Bon Appetit put it, "the translucent viscous goop you probably rinse down the drain when you open a can of chickpeas."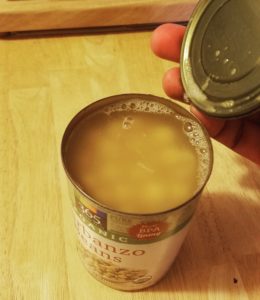 In other words: Chickpea water. Now, in Dallas and around the country, aquafaba is becoming part of the bartender's toolkit – and while patrons might struggle to tell the difference, bartenders say it offers distinct advantages over egg white.
As detailed on his site Aquafaba.com, it was Indiana software engineer Goose Wohlt who sparked aquafaba's popularity in 2015 after finding a French chef's video showing how the liquid from beans, or hearts of palm, could be used, in tandem with starch and gum, to make a vegan meringue for a chocolate mousse. After some experimentation, he found that chickpea liquid could be used all by itself to achieve the same effect – and posted his discovery to a popular vegan Facebook page.
It's since spawned a fervent vegan following and a persnickety, fast-growing Facebook group with 83,000 members who share and celebrate aquafaba's culinary possibilities. "Please don't thank us for adding you to the group!" reads a post pinned to the top of the group's discussion page. "Posts like that will be deleted, and a comment on this post only clutters up the questions people may have. Thank us by diving into your kitchens and creating something AQUAFABULOUS!"
At Uptown's Standard Pour, assistant manager Reid Lewis came across aquafaba after feeling compelled to seek egg-white alternatives "with the surge of veganism and healthy eating and people being conscious of all that."
She started using it for Whiskey Sours and even the painstaking Ramos Gin Fizz, but it didn't actually appear on a menu until By Any Other Name, a New Year's Eve menu option including gin, sweet vermouth, lemon and pink peppercorn.
At Shoals Sound & Service in Deep Ellum, bar manager Omar Yeefoon, who is vegan, has made aquafaba a firmly embedded feature at his classic-cocktails-minded bar. There, it helps make the Pisco Sour – anchored by gorgeously floral Caravedo Torontel pisco – a silky swig of beauty.
In cooking, egg whites are added for texture, generating a mix of airiness and lift that enhance the dish. In cocktails, they produce a layer of velvety foam that's visually striking and soft on the palate, one that can be garnished with a splash or swirl of bitters, or a sprig of thyme. "The fat from eggs soaks up flavor," Yeefoon says. "That makes a Sour (cocktail) soft and nice."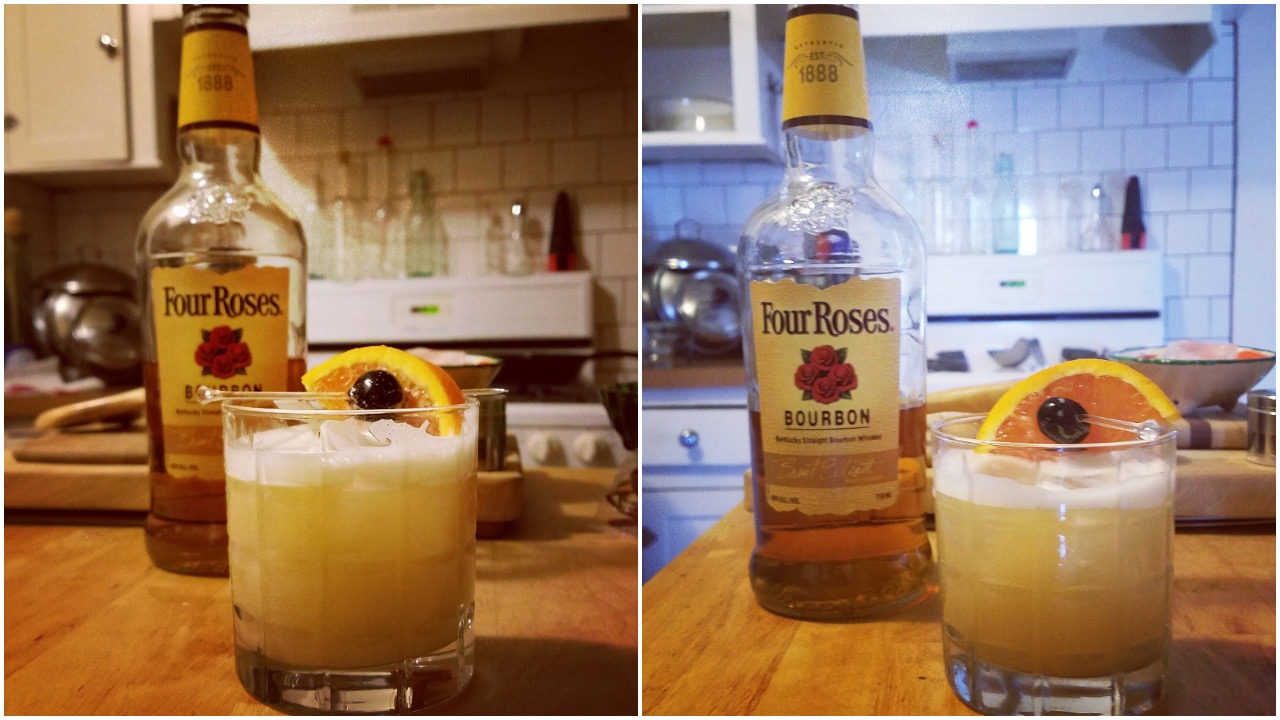 But egg white has its disadvantages, and not just for vegans: One shortcoming is a faint, off-putting aroma that some compare to wet metal or even wet dog. That's easily counteracted with a splash of aromatic bitters, or an herb or floral garnish, since the foam layer doubles as a convenient canvas. It's a happy union.
Aquafaba, like egg white, acts as an emulsifier and a foaming agent. But bartenders say it freezes well and offers better consistency and efficiency without altering the taste of the drink.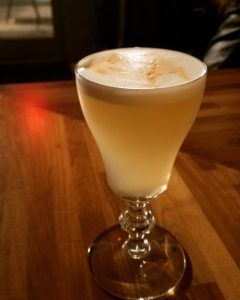 "It's almost hard to tell the difference," Yeefoon says. "The texture is nice, without that fat blocking a lot of the sharp edges. It doesn't interfere with the other ingredients as much as egg white does, either."
With an egg-white cocktail, bartenders start with a "dry shake," shaking the egg white and ingredients without ice to start the emulsification. Some begin by shaking the egg white solo, then adding the other ingredients, except for the ice, and shaking again. Then the ice is added for a final shake before straining into a glass.
With aquafaba, the process is much the same. Osorio actually skips the dry shake altogether, shaking the aquafaba, ice and other ingredients simultaneously. And most say the process doesn't take as long as egg white, using anywhere from one-third to half an ounce of aquafaba per drink.
Christine Farkas of Canada-based IHeartFood consulting uses aquafaba mostly for cooking, but she's dabbled in cocktails as well, preparing her foam with sugar before combining it with the rest of the ingredients for shaking. (Her recipe for a Pineapple Pisco Sour, which includes a lime aquafaba preparation, can be found here.)
"When it comes to aquafaba, you can't over whip it," says Farkas, who I met at last year's International Association of Culinary Professionals' annual conference. "You can whip it up; it has structure. And if it deflates, you just whip it up again. It's one of those cost-effective ingredients, a byproduct we would normally be tossing out."
It's no coincidence, then, that a chickpea salad sandwich appeared on Shoals' minimalist menu soon after Yeefoon started using aquafaba. While he prefers canned chickpea water (for the preservatives), Osorio of The Theodore, which also offers hummus, procured raw chickpeas from the kitchen and let them sit in water for a couple of days, oozing proteins, to make his own.
Reaction has been positive. "People find it really cool that you can work around their lifestyle," Lewis says. "It's nice to have that flexibility behind the bar and make sure there's something for everybody."
Both Standard Pour and The Thedore plan to add aquafaba cocktails to their spring menus. Osorio's, shown above, features mezcal, lime, agave syrup, Yellow Chartreuse, orange blossom water, tarragon and a few dashes of a beet-ginger cordial.
"People are really surprised," Osorio says. "Especially the vegans. Because when you make things their way, they get excited."
Here's how to make a Whiskey Sour using aquafaba:
INGREDIENTS
2 oz bourbon
1 oz fresh lemon juice
1/2 oz simple syrup
1/3 to 1/2 oz aquafaba

Add ingredients to a shaker with ice and shake vigorously for about 30 seconds. Strain into a glass (iced, if you prefer) and garnish with half an orange wheel and a maraschino cherry.
SaveSave
SaveSave
SaveSave
SaveSaveSaveSave