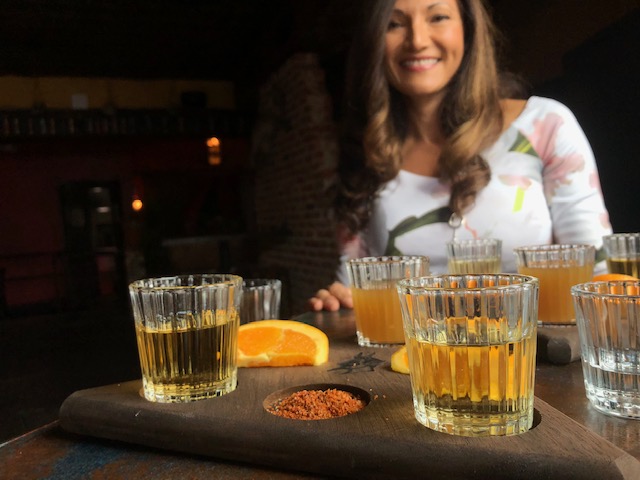 On Friday, not long after she returns home to Northern California, Sofia Partida will make one last run to the store to pick up some roses and Mexican sweet bread.
Those were among the items cherished by her late mother and father, who were among the farming families who settled the agricultural region around Yuba City, Calif. The items will be placed alongside candles, photos and other items in honor of them and other passed-on loved ones for Dia De Los Muertos, the Mexican holiday celebrating the dead, which Partida has celebrated as long as she can remember.
"All the things they loved go on the altar," says Partida, national brand ambassador for Partida Tequila, who visited the Dallas area this week. The items are meant to both guide and welcome their spirits back to the land of the living, a tradition that dates back to Aztec times. Naturally, a bottle of tequila adorns Partida's altar, too, in honor of both her father, who loved the spirit, and her uncle Enrique, whose time-honored agave production gave rise to what would become one of the category's most beloved brands.
Growing up, Partida recalled her uncle traveling up from his home in Amatitan, Jalisco, to help during her family farm's busy season. As an adult, after her father had passed away, she wanted to get to know Enrique better, so she traveled to Amatitan, where he introduced her to the rich culture of the Tequila Valley.
"It's a living, breathing tequila lifestyle," Partida says. "Like a step back in time. The whole region is based on that."
Amatitan is just down the road from the town of Tequila, from which the agave-based spirit gets its name. The entire valley thrives with tequila distilleries and fields of blue agave, the variety from which all tequila is derived. Partida was entranced. Together with a marketing guru who wanted to get into the spirits business, she co-founded the Partida Tequila brand, which launched in 2005-06 and whose blanco, reposado and anejo expressions have gone on to earn numerous awards.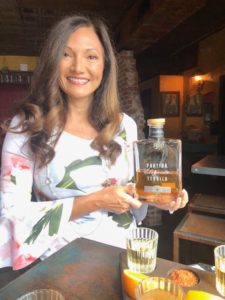 She knows she wouldn't be here without Enrique, which is why she still honors him every year on the Mexican holiday. It heartens her to see that the joyful celebration has entered the American mainstream, overcoming its morbid associations with the help of major cultural landmarks like Disney-Pixar's Coco.
The yearly celebration, which adopted elements of Catholicism with the Spanish conquest of Mexico, starts Oct. 31 and continues through Nov. 2. Along with her parents, Partida's home altar also commemorates a niece who died of cancer, "and my husband's mom, even though she was Mormon. I hope she doesn't get mad at me."


Like her mother did years before, she'll share her memories of those who have passed on. And then probably sip some tequila.
"Death is not sterile in Mexico," Partida says. "People in Amatitan really do mourn and wear black for 30 days. And then" – she gestures, as if quickly dusting off her hands – "it's done. They grieve – and then they honor the person's life."