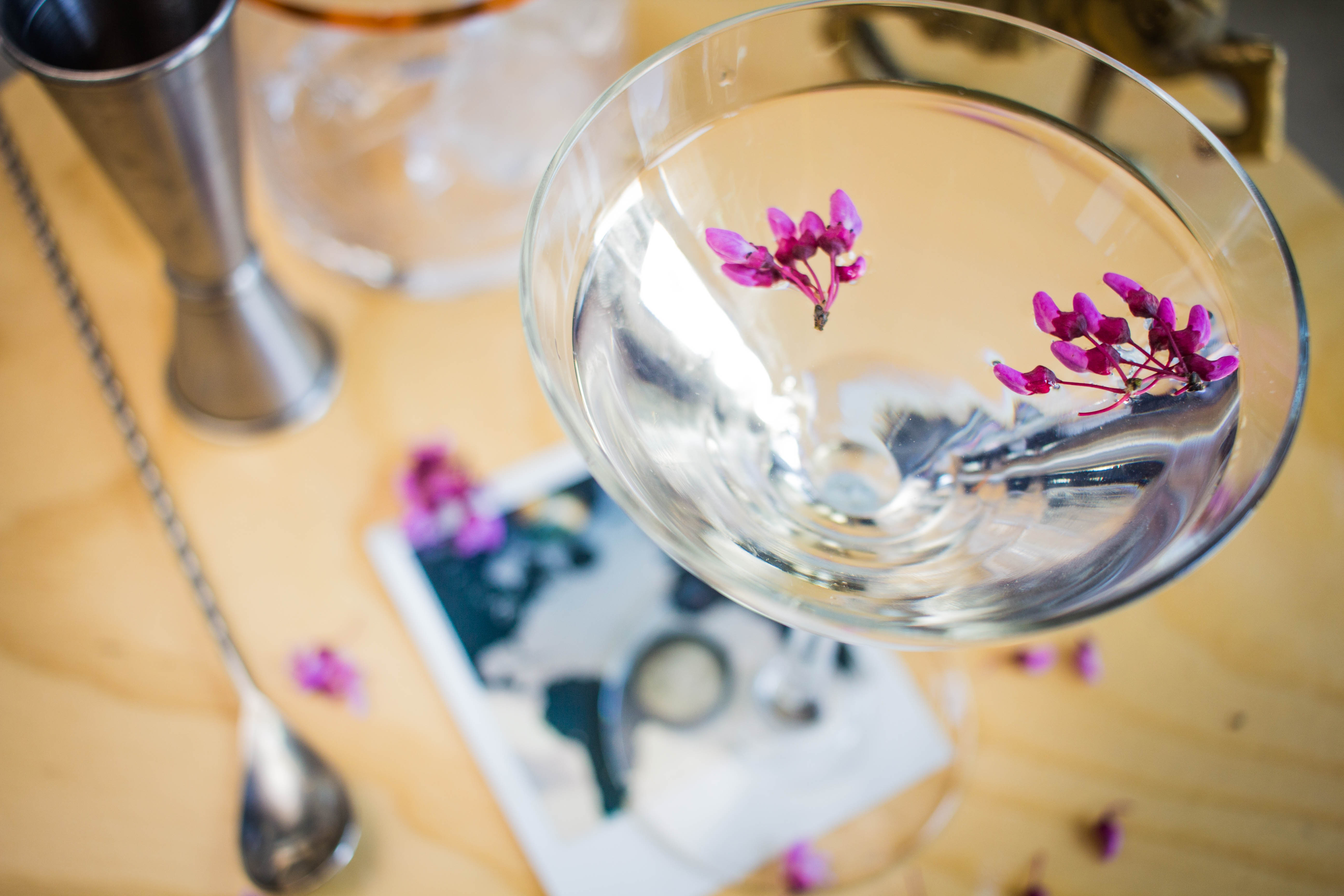 If there's one thing that unites the majority of the globe, it's the sweet relief and refreshment that many of us find at day's end in a cocktail glass. Now, all-world barman Alex Fletcher is summoning the spirits of the earth to Deep Ellum's Trick Pony, where starting Tuesday (today) and for the next few months, you can sample international sips one drink at a time.
The drinks of "Around the World in 80 Cocktails" — a nod to the Jules Verne novel, made into its best-known movie version in 1956 — will be rolled out weekly in groups of six. One of them will get a social-media push daily, but all six will be available during the week. "It's a trip all over the world," says Fletcher, who handles operations for the group that owns Harlowe MXM, Breadwinners and Henry's Majestic.
Some familiar names dot the overall list, standards like Peru's Pisco Sour, France's French 75, Tahiti's Mai Tai and Brazil's Caipirinha. But there's also a sake martini from Japan, a rum-based drink called a "Hot Dog" from Martinique and the Suffering Bastard, a gin-and-brandy concoction from Egypt.
The lineup represents nations from Iceland and Indonesia to Uruguay and the Netherlands. The Kenya-based Dawa is a Caipirinha-like cocktail that involves muddling lemons with cream honey. Vietnam's Fishy Surprise supplements whiskey and Drambuie with a bit of fish sauce.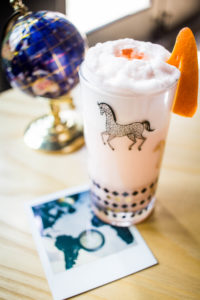 "There's some cool stuff from Thailand that I found," Fletcher says, such as the Siam Sunrays, which flavors up vodka with ginger, lemongrass and Thai chili. "I tried to find places where people didn't know cocktails existed."
In addition to the sake martini and Caipirinha, this week will kick off with Spain's cava-infused Agua de Valencia, Hollywood's bourbon-based Brown Derby, a rhubarb fizz from Australia and the Jamaican Planter's Punch.
Coming off Trick Pony's last special program – a lineup of cheesy 1980s drinks – Fletcher's bar team was jazzed but wanted something more challenging. The fact that Fletcher threw 80 cocktails at them may have made them think twice.
He says he first got the idea while perusing the web site of Hendricks Gin, a brand given to fanciful, old-timey imagery. The hot-air balloons reminded him of the 1956 movie and then, a book called "Around the World in 80 Cocktails" was published last fall.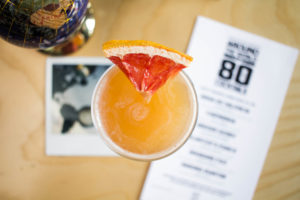 He's even had a 5-foot-by-10-foot world map produced for the occasion, which ultimately will be smattered with travelogue-style Polaroids of each drink.
All are established cocktails. "Why reinvent the wheel?" he says. "Why not showcase what's going on around the world?"
He did have to ignore some of his discoveries because the ingredients weren't available locally, while other specifics, like measurements, were inexact or described in old terms such as "a hogshead of lime juice."
"I thought, 'How am I going to make this into something my bartenders will understand?'" he says. "What does that mean in ounces?"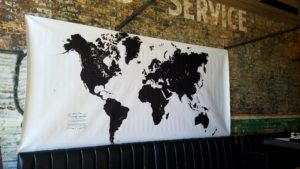 The drinks aren't necessarily arranged by region; Fletcher says he tried not to bunch similar flavor profiles together to avoid "a palate blowout."
One drink he found from Hong Kong is traditionally served punch-style in, literally, half a globe – which makes sense because it involves a dozen ingredients.
"I saw that, and I'm, like, 'I'm in,'" Fletcher says. And he may or may not have ordered some globes for the event, which means you might not only be able to drink in the world, but drink from the world too.
Trick Pony, 2823 Main Street, Dallas. 
SaveSave