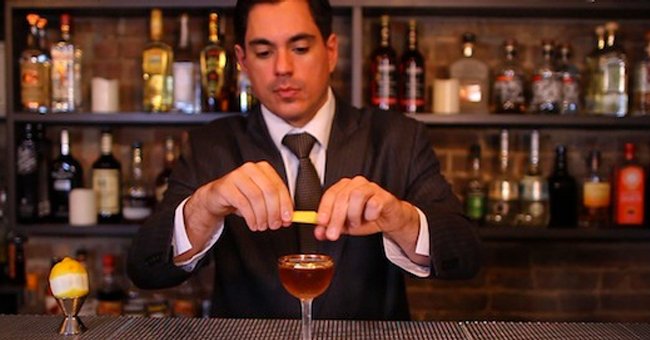 With coupes raised high, members of Dallas' craft-cocktails community paid tribute last night to Sasha Petraske, the influential bar man who pioneered or popularized many of the elements linked with the culture today.
Petraske, who launched Milk & Honey in a quiet residential area of New York's Lower East Side in 1999, died August 21 of unknown causes. A sartorially polished sort whose exactitude and attention to proper form inspired the way many craft cocktail establishments comport themselves today, he was also instrumental in the development of San Antonio's cocktail scene and a beloved mentor to many in the industry nationwide.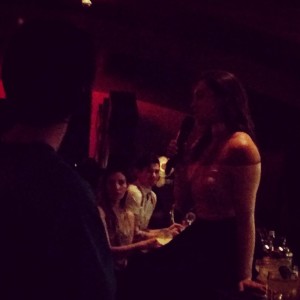 Bartenders across the country were invited to salute the 42-year-old legend on Monday evening at 9 p.m., the hour at which Milk & Honey would open its speakeasy-style doors. In Dallas, that went down at Midnight Rambler, whose owners, Chad Solomon and Christy Pope, both worked at Milk & Honey more than a decade ago and went on to partner with Petraske in a bar consulting business called Cuffs and Buttons.
Aleeza Gordon of Little Branch, the bar Petraske started in Greenwich Village, led the Midnight Rambler toast for the 30 or so people in attendance.
"He cared about the way that he looked," Gordon said from her perch atop the bar. "No matter how crazy and interesting the night got, he seemed to be a gentle man. He cared about the way things were done; I think that's why all of you came to honor him, because you feel the impact of his caring."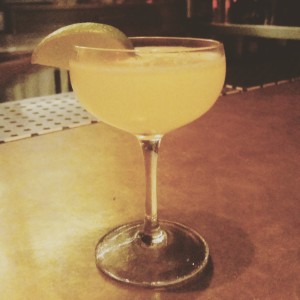 She recalled Petraske's frequent visits to Little Branch, as well as her occasionally nervous execution of the "ridiculously simple" drinks he would order, such was his presence. "He wanted things to be done right," she said. "But he did it in a way that made you feel good."
And with that, a covey of daiquiris – Petraske's favorite cocktail – rose skyward. Glasses clinked and a group bid farewell to the friend, a mentor and colleague who'd helped shape the world they now inhabited.