Bartender competitions are in full swing these days, with The Standard Pour's epic Bar Brawl having wrapped up a few weeks ago after a two-month-plus run and another tournament set to launch next week at The Lodge. But "The Shake Up," which kicks off tonight, stands out for one reason: It's strictly for the ladies.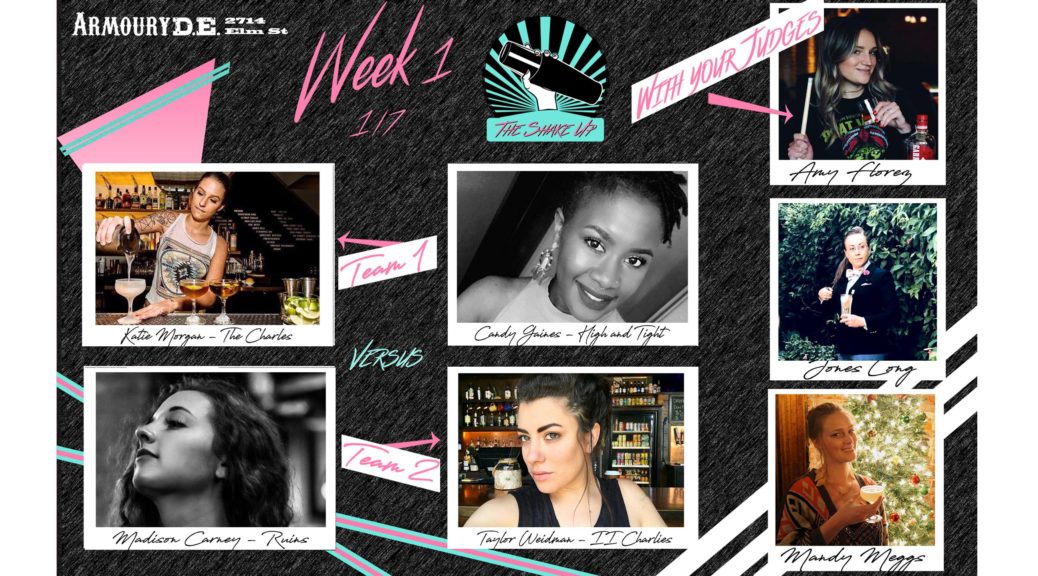 Armoury DE general manager Rosey Sullivan, who organized the competition, wanted to show that there is plenty of female bartending talent to go around. It didn't sit right with her that of Bar Brawl's 14 contestants, only two were female – and pitted against each other in the first round. The situation didn't so much anger her as open her eyes to an inherent bias she says pervades the profession.
"I thought, the best way to show that 'male' and 'craft bartender' aren't synonymous is to showcase all the female talent that exists," Sullivan said. "What better way than to host another competition?"
Shake Up's 16 contestants will be matched against each other in teams of two for a weekly $200 prize. There'll be a speed round, while another will involve a Daiquiri variation. The competition will feature all-female judging panels, too, including local industry veterans like Remy Cointreau rep Amy Florez and bartenders Jones Long and Mandy Meggs. Meanwhile, Armoury's all-female front-house management team – including Sullivan, Megan Christiansen and Kelsey Hanshew – made the bar a perfect place to host the Monday-night competition, Sullivan said.
Tonight's match will pit Madison Carney of Ruins (Deep Ellum) and Katie Morgan of The Charles (Design District) against Candy Gaines of High & Tight (Deep Ellum) and Taylor Weidman of 2 Charlies Bar & Grill (Denton).
Part of each week's proceeds will benefit a women-focused charity such as Altrusa, Genesis House, Dress for Success and the Dallas Women's Foundation.
What does Sullivan hope to accomplish beyond female visibility? Making the local female bartender's network stronger, for one. The title round will be held in early February with a $3,000 reward at stake – though not a one of those who Sullivan asked to participate ever even asked about that detail – which may just go to show just how strong that network already is.