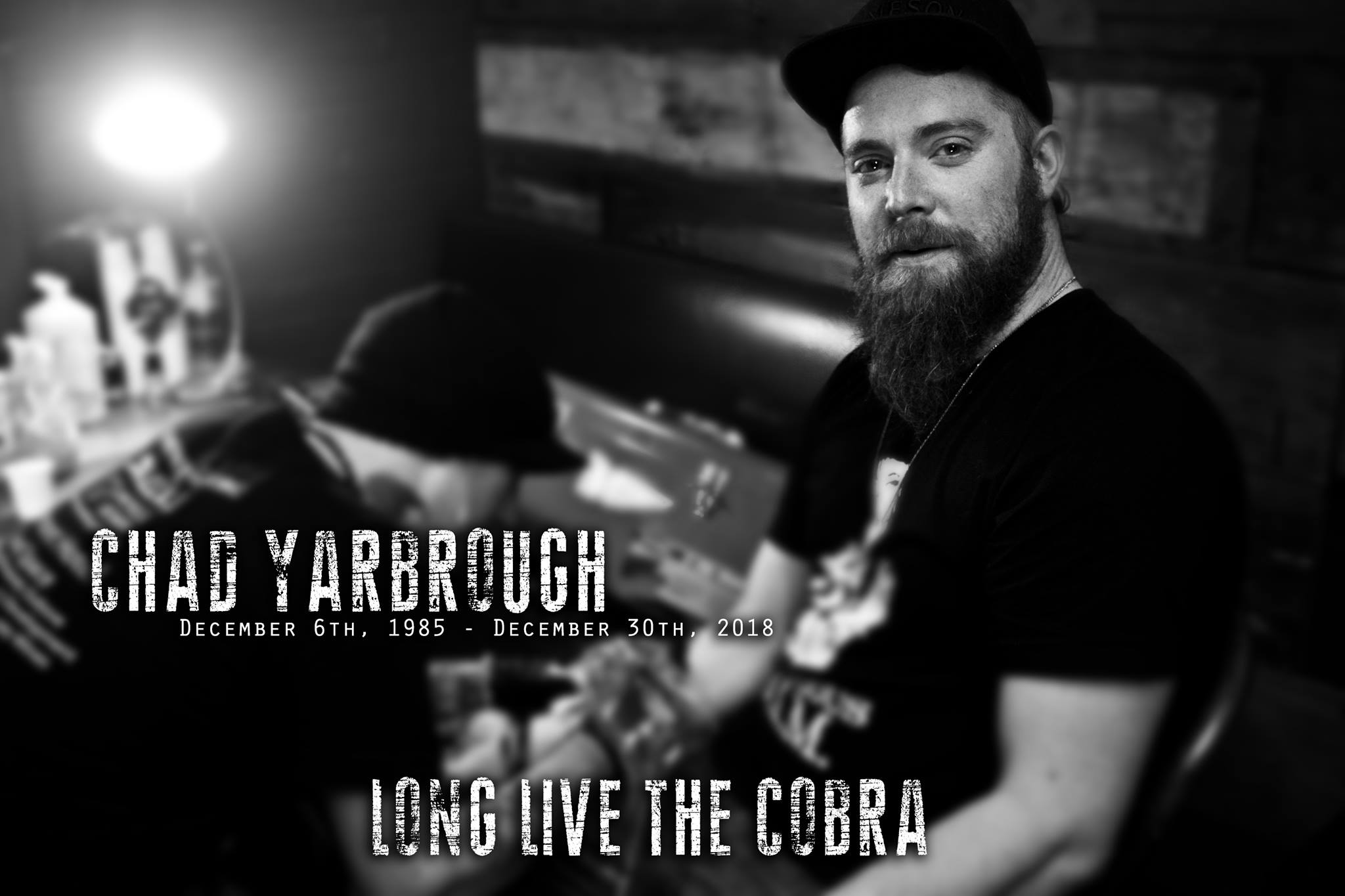 Dallas' cocktail/spirits community is reeling over the sudden loss of two local bartenders, both lost to unrelated illnesses.
Chad Yarbrough of Armoury, D.E., and Josh Meeks of Henry's Majestic died within hours of each other late Sunday and early Monday morning.
Yarbrough, who had just turned 33, was a gentle soul whose warmth and steady presence at Armoury, D.E., and beyond earned him the affection of colleagues and patrons alike.
The influence of the force known as "The Cobra" was evident in the outpouring of sentiment that filled his Facebook timeline through the night and into Monday morning, from Shoals' Omar Yeefoon, who was "absolutely gutted to lose someone so amazing so young," to High and Tight's Austin Gurley, who called Yarbrough "one of the most genuine and solid dudes I've known."
The local cocktail/spirits community is tight knit, historically driven by a rising-tide-lifts-all-boats mentality, so when loss hits, it cuts deep and wide. Yarbrough's abrupt passing is the second to befall the cocktail community – and specifically Elm Street in Deep Ellum – this year, following that of beloved Brick and Bones general manager Ian Brooks, killed by a hit-and-run driver in May.
Yarbrough, who died of liver failure, had been with Armoury and its nearby sister bar, Ruins, since its opening days, and the bar had hosted a fundraiser just two weeks ago to help pay his medical bills at Baylor Dallas.
"Our hearts are heavy today," read the post on Armoury's Facebook page. "It is difficult to find the words to describe the loss of such a dear friend to so many of us…. It was our absolute privilege sharing the room with you through the years."
"We all lost a beautiful soul today and heaven gained an angel," wrote Spec's rep Brian McCullough, co-founder of The Standard Pour in Uptown. "I'm so sorry we lost you. I love you brother!"
Keisha Cooper of Uptown's Circo recalled karaoke nights with Yarbrough and his willingness to dress in drag for a charity event.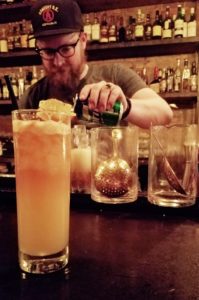 "You will always remain a light in this often-dark world that will never flicker, never fail," she wrote. "Catch you on the flip side, boo."
"This guy had the biggest heart," said Austin Marc Graf of Henry's Majestic, who said he was there the night Yarbrough got his first tattoo.
And Shoals co-owner Michael Martensen remembered how Yarbrough would stop by the bar daily on his way to 7-Eleven just to say hi and shake hands.
"Getting to know Chad Yarbrough over the past years was a joy," Martensen said. "Enjoy the ride, Chad. You earned the respect and trust of many."
And encapsulating the thoughts of the entire community, he finished by saying, "I am blessed to have known you."
Meanwhile, on its Facebook page, Henry's Majestic announced the loss of Meeks, who had joined the bar earlier this year. "He was always happy to serve you and make you feel at home," the post read.