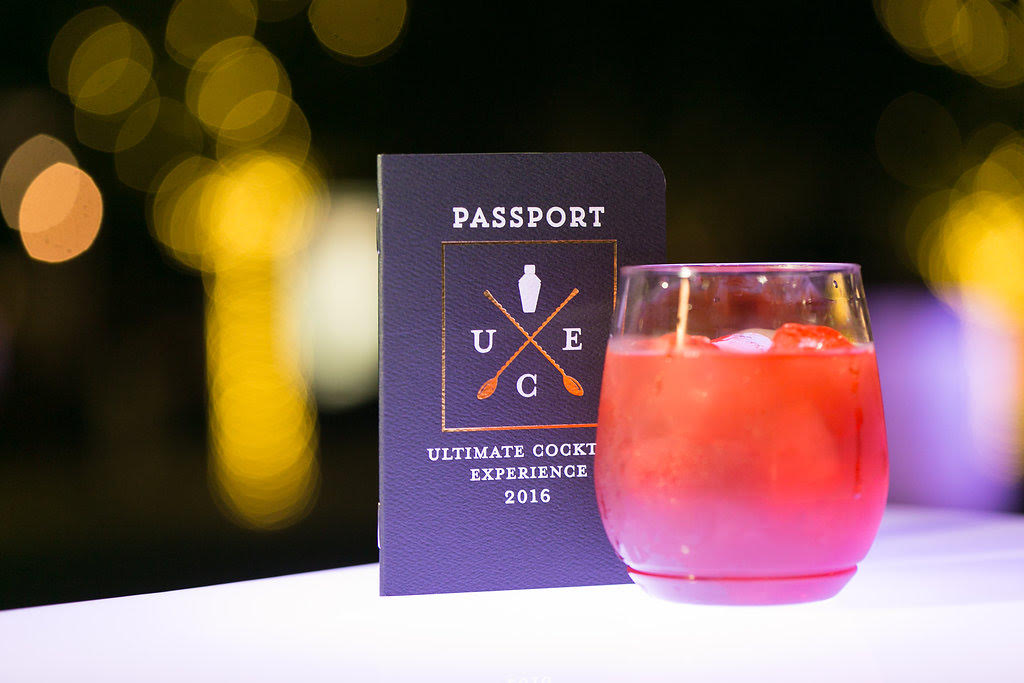 On Saturday, the Bomb Factory in Deep Ellum will transform into a virtual city under a roof. Think bodegas, food trucks, a 13-piece band, a shoeshine stand.
In that sense, the always zany Ultimate Cocktail Experience will be no different – and yet very different in its quest to raise money to benefit for needy kids and their families. Each year, dozens of bartenders from Texas and beyond form teams and try to out-do each other as one-night-only pop-ups, churning out cocktails for charity while creating an identity fitting the theme.
"We really create an experience," says event founder Bryan Townsend, who first created the event to benefit Trigger's Toys, the charity he started 10 years ago. "I want it to be the kind of thing where people look at their friends and say, 'What the hell is going on?'"
What began as a modest holiday-season party at an Uptown bar has eclipsed $200,000 in proceeds each of the last two years. Now in its 10thyear, the event has raised $1.2 million in all, moving from the grassy expanse of Klyde Warren Park into the massive Deep Ellum venue.
"It's turned into this thing," Townsend says. "I've been really proud of what we've been able to accomplish."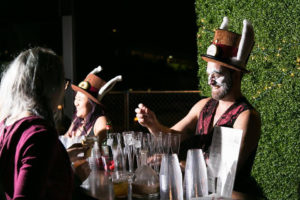 Ten years ago, Townsend was feeling trapped in the corporate job he had then and began to focus on other things – like his dog, Trigger. He and Trigger were at a Grapevine hospital one day when a nurse told him about a little girl in therapy who'd been unable to socialize with others.
Townsend said: Maybe she'd like to give Trigger a treat?
The girl did, and then Townsend wondered if she might want to follow Trigger through one of the play tunnels in the children's ward. When that happened, the nurse went and got the girl's mom, because it was so unlike the girl to be so social.
Inspired by the experience, Townsend created Trigger's Toys, a nonprofit providing toys, therapy aids and financial assistance to hospitalized kids and their families. As the proceeds grew, Townsend spread the benefits around, with funds now also providing therapy services at Bryan's House, a Dallas agency serving kids with cerebral palsy, autism, Down syndrome and more.
That's the mission at the heart of Saturday's revelry, which runs from 7-11 p.m. at the Bomb Factory, or starting at 6 p.m. for VIP ticket holders. Attendees might encounter breakdancers, drum lines, fortune tellers, even a dog park.
"We want to it be like you're walking through a city," says Townsend, vice president and sales director for spirits producer The 86 Co. "What would you see?
Four different pop-ups will vie for top honors:
Elevate, a glam hotel-style bar headed by Megan McClinton and Jason Pollard (The Usual, Fort Worth);
The Lab, a molecular mixology bar led by Fernanda Rossano (High & Tight, Deep Ellum) and Austin Millspaugh (Standard Pour, Uptown);
Corner Bar, a neighborhood-bar concept led by Ravinder Singh (Macellaio, Bishop Arts) and Jones Long (Knife, Mockingbird Station); and
Neon, headed by Zach Potts (Gung Ho, Lower Greenville) and Kelsey Ramage (Trash Collective, Toronto).
Tickets run from $68 to $128 and are available here.