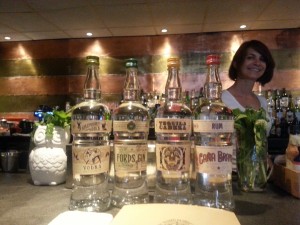 Perhaps you are accustomed to your wine and beer dinners being proper, stately affairs. Perhaps you are given to gatherings punctuated with string quartets and at which your only words to a total stranger might be "Check, please."
Then perhaps you are not quite prepared for Aug. 18's "86 & Noise" dinner that aims to infuse Dallas' LARK on the Park with an experience that head barman Matt Orth calls "edgy, fun and sexy."
Imagine realigned tables and a revamped sound system. "It's going to be as brash as possible," Orth says. "But in a good way. We want you guys to mingle and jump around."
And, possibly, to jump up and get down.
The four-course dinner will highlight The 86 Co., the celebrated spirits line launched in late 2012 by a trio of fine gentlemen including Austin-by-way-of-Dallas-resident Jason Kosmas. Kosmas, co-founder of legendary New York craft-cocktail bar Employees Only, will host the dinner along with Orth and 86 Co. Texas brand ambassador Omar YeeFoon.
"It's not going to be like your normal wine-tasting dinner," YeeFoon says. "We're gonna try to make it very communal. We're going to try to get people who don't know each other to sit together."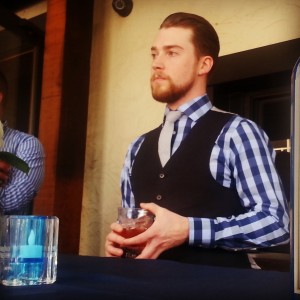 In other words, wear deodorant. But mostly, prime your palate for a 6 p.m. cocktail hour with cocktails and tastings of The 86 Co.'s signature spirits: Tequila Cabeza, Ford's Gin, Aylesbury Duck & Weave Vodka and Cana Brava Rum.
Dinner – which will include grilled shrimp, steak tartare and grilled jerk chicken – will start at 7 p.m., with each 86 Co. spirit having its turn in a Matt Orth-designed cocktail to accompany each course.
"The whole idea behind it is to just be fun," YeeFoon says.
Tickets are $75 plus tax and gratuity. I'd make reservations if I were you.
LARK ON THE PARK, 2015 Woodall Rodgers Fwy, Dallas. 214-855-5275.