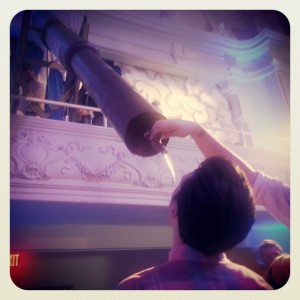 As the 11th annual Tales of the Cocktail conference winds to a close, we've learned about airport bars and the Prohibition-Era invasion of Cuba by American bartenders, slogged our way through cocktail competitions and witnessed elaborate fetes featuring fancy hats, gin cannons and a band suspended in midair.
Dallas bartenders have done us proud, too: Bar Smyth's Omar Yeefoon took the title of "Stoli's Most Original Bartender" at the UrbanDaddy-sponsored cocktail contest of the same name, throwing down an unlikely combo of Stoli Salted Karamel vodka, sweet vermouth, Angostura bitters and Prosecco. "I was thinking, this would never make a good cocktail," Yeefoon said. But apparently it did, giving him the edge over four other bartenders from around the country.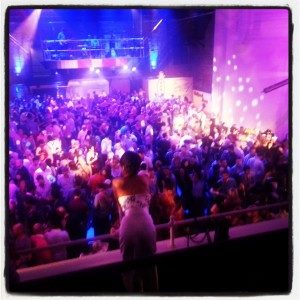 Bonnie Wilson of The Ranch at Las Colinas represented DFW at Anchor Distilling's 21-Cocktail Salute competition, where drink-makers each had to fire up an original shot, punch and cocktail. Her tangy Fire and Brimstone shot featured Hirsch small-batch bourbon, lime, honey syrup and Cholula hot sauce; the winner of that contest won't be known until well after the conference wraps up this weekend.
But hey. The Hendrick's Gin cannon.  The sight was part of the annual packed-to-the-gills William Grant and Sons party, held this year at New Orleans' beautifully revamped Civic Theatre. It had to be seen to be believed, and let's just you had to get your kisser up close to avoid having your entire upper torso drenched in alcohol, unless you were looking to cool off, in which case you would have been faulted by no one.