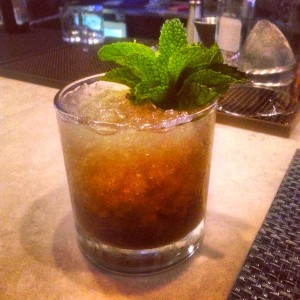 With Dallas' craft-cocktail cogniscenti waiting on Pimm's and needles for the long-anticipated official openings of Michael Martensen's Proof + Pantry and Eddie "Lucky" Campbell's Parliament, even a practiced imbiber could be forgiven for failing to notice the other libationary locales making marks around town. And as it turns out, some of them have Martensen's and Campbell's DNA on them anyway.
Here's six places worth putting on your cocktail radar while you wait.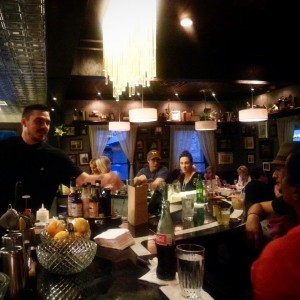 BOWEN HOUSE
It would be easy to get lost in the charm of this little house of a bar. A one-time vintage clothing shop off McKinney in Uptown, Bowen House evokes a Prohibition-era estate with its bookshelves and old photographs and your great-grandmother's precious furniture. Don't look for a cocktail menu beyond the pair of specials scrawled on the blackboard; there isn't one. Instead, cite your tastes and preferences to steady bartenders Erikah Lushaj or Brandon Addicks, who are eagerly devouring cocktail knowledge as they strive to build a quality bar program. They're also capable of devising their own creations – like Lushaj's lusciously sweet 1874 (a nod to the year the house was built), a mix of rum, Galliano, vanilla and pineapple puree that she came up with for Dallas' recent Tiki Week celebration.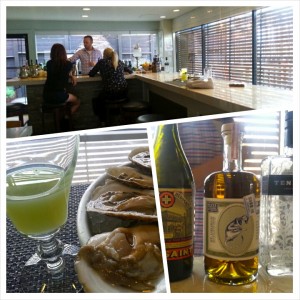 DRIFTWOOD
In case you haven't been keeping your ear to the ground, Dallas now has an absinthe bar – and it's right there in the reinvented space at Driftwood, the Oak Cliff seafood restaurant on Davis. The minimal bar that once felt more like a holding area for diners awaiting tables has been expanded into a formidable L-shape that proudly proclaims its own identity. More importantly, bar manager Ryan Sumner's spirit selection has been pumped up with anise-flavored concoctions from around Europe and the U.S., including 14 absinthes and three versions of French pastis. The absinthes – with notes ranging from juniper to honey-plum – can be enjoyed in the traditional louche style (slowly diluted with ice water and sugar); there's also four related cocktails, including Hemingway's classic mix of pastis and sparkling wine, Death In The Afternoon. Menu creator Michael Martensen says the idea of pairing absinthe with seafood occurred to him the more he researched seafood. "We're doing like they do in the south of France," he says. You'd do well to take in your Van Gogh experience with a round of fresh-shucked oysters – and even if you haven't been keeping your ear to the ground, you can still keep your ear.
KNIFE
John Tesar's new paradise of meat in Central 214's old space in the Palomar Hotel comes with a solid bar program, too. Another project from barman Michael Martensen, it includes nods to often disregarded "retro classics" like the Long Island Iced Tea, Harvey Wallbanger and Sex on the Beach, the idea being that if the drinks are properly made with high-quality ingredients, they're actually quite good. For the most part, that's true – but it's some of the bar's other innovations that brighten my day, including the choose-your-own-ingredient Negronis or Gin and Tonics and a smooth, floral olive-oil gin martini softened with a hint of Green Chartreuse. The delicious, slightly salty Planter's Punch was influenced by Martensen's recent visit to Martinique: Among a group of bartenders there to learn about the island's rum industry, the group was enjoying Planter's Punches on a rollicking boat ride as the craft bobbed in the rough surf. "We were getting salt water in our drinks," Martensen said. "I tasted it and thought: This is better." He came back and made Knife's version with a hint of house-made salt water. He says: "Dude, once you put the salt water in there, it's like – bam! It takes me right back to the boat."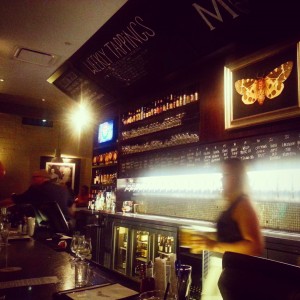 MEDDLESOME MOTH
There are probably two things you think about when you hear Meddlesome Moth: 1) the flutter and thump of a lepidopteran under the shade of your bedside lamp; and 2) beer. While there are indeed a mighty number of quality brews to be had at this Design District mainstay, cocktail program director Lauren Loiselle, with the help of beverage director Larry Lewis, has compiled a formidable selection of craft drinks, too, from a lineup of seasonal drinks (including dandy spins on the Margarita and Moscow Mule) to a top-notch supply of barrel-aged concoctions. One recent highlight: Loiselle's divine barrel-aged Negroni, uncorked in time for last month's National Negroni Week, with Ford's gin, Aperol and Dolin Dry and Dolin Blanc vermouths.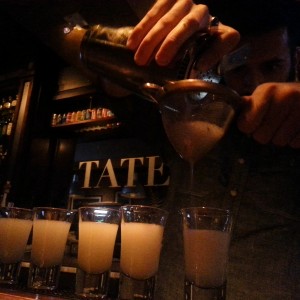 TATE'S
Hump Day is already worth the trip to Tate's in Uptown for half-price specials on most of their extensive whiskey selection, but even more so now that craft bartender Ian Reilly has joined the team on Wednesdays and Saturdays. Reilly, a one-time People's Last Stand stalwart who's also played significant roles behind the bar at Bowl & Barrel and Chino Chinatown, is a bit of a whiskey connoisseur who has written about Japanese whiskey for both CocktailEnthusiast.com and The Dallas Morning News. With the addition of Reilly to GM Robbie Call's crowd-pleasing squad and a stable but solid cocktail list, Tate's is golden right now.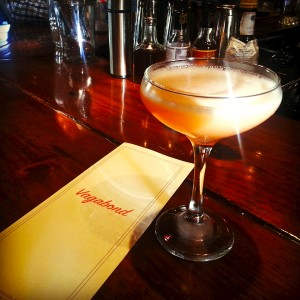 VAGABOND
The former J. Pepe's space on Greenville has been reborn as a neighborhood bar with bocce ball and a quirky array of local art. (My favorite is the one of the dog that reminds me of a Chihuahua mix my family used to have.) So yes, come to Vagabond for the art and the kitschy bar-top lamps. Come for the quality food, like excellent beef tongue pastrami. But you should also come for the drinks: The house menu devised by mixologist Eddie "Lucky" Campbell includes delicious versions of under-recognized vintage cocktails like the Bijou and Scofflaw as well as tasty modern ones like the red-pepper-influenced HydroTonic and the rum-and-white-wine-combo Ninja Sangria. (In a nod to GM Stewart Jameson, there's a handful of Jameson whiskey cocktails, too.) Cocktail director Stephen Vasquez plans to roll out a revised menu by next month, including the excellent Aurelius, a slightly bitter, refreshing drink featuring apricot-infused Aperol that he first made for me while doing time at downtown's LARK on the Park.