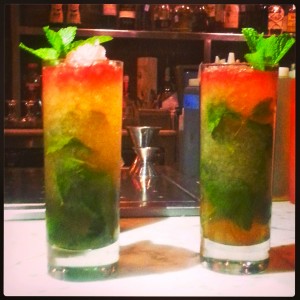 They were here to win the war – for a country's bragging rights, for a brand's foothold in the marketplace. In recent weeks, a Delta Force of sales reps representing Peru's Pisco Porton have stormed through Texas in a calculated push to promote their spirit as pisco's popularity grows nationwide.
Leading the way was none other than Johnny Schuler, surely the only man in the world to have scored a Congressional Medal of Honor for promoting alcohol. For 30 years, the thick-haired restaurateur and distiller has circled the globe touting pisco, a brandy-like spirit produced primarily in Peru and Chile, both of which continue to tussle for the rights to claim pisco's ancient heritage. Schuler even hosts a Peruvian TV show about pisco; in 2007 the nation's government gave him a medal for his role in promoting a national icon.
More recently Schuler actually got into the pisco business, becoming master distiller of a new blend called Pisco Porton, produced at the country's oldest distillery. Porton's sales nearly tripled in 2012, according to Technonic, which sees the entire category ripe for more activity. Competitors include BarSol and Macchu Pisco.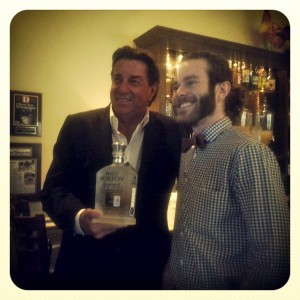 Most people associate pisco with little more – okay, nothing more – than the classic (and delicious) Pisco Sour, made with simple syrup, lime, egg white and bitters. Schuler's week-long mission was partly to change that. (Last year, La Duni's Daniel Guillen – a Peruvian native – pursued a similar Dallas-based effort with his five-Thursdays-in-a-row Pisco Trail project.) Schuler's strategy was to throw Porton's resources at its most lucrative markets – Texas, New York, Florida and California, its four biggest U.S. customers. Porton reps were flown in from around the country; reinforcements would arrive the next week to hit Houston as well.
Schuler had a lot on his mind: The airline had twice lost his wife's luggage, she was bugging him for his credit cards and on top of that the pisco competition was getting fierce.
But the lively pisco workshop he led at Victor Tango's enervated him, and over the next few days he visited a number of Dallas cocktail joints to see what bartenders could do with his spirit. He was in a drink-buying mood, springing for most of their creations as he blazed through Trinity Groves' Chino Chinatown, Oak Cliff's Bolsa and a string of cocktail bars in Knox-Henderson.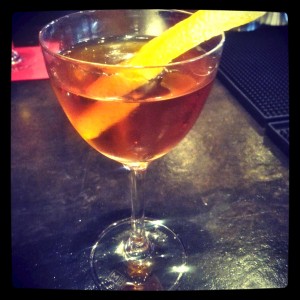 Today's piscos, unlike the harsh ancestors available in the past, generally have a bright, delicate grape-y taste, making them a versatile drink-worthy component. Peruvian pisco is also carefully regulated, as this 2011 New York Times article makes clear:
To be called pisco in Peru, the spirit must be made from grapes grown in designated coastal valleys from Lima south. There are 42 valleys, and 8 varietals, classified as aromatic, like muscatel or Italia, or nonaromatic, like quebranta, a high-yielding grape that is the most widely used. After the harvest, which runs from February to May, grapes are crushed and naturally fermented, then distilled in copper alembics, like Cognac. Pisco is also distilled to proof, meaning it is not diluted with water before bottling.
"I love pisco," says Jacob Boger, bar manager at Origin Kitchen + Bar in Knox-Henderson. "It's like brandy, except it uses a lot more of the must of the grape. It's a clearer, brighter flavor."
And Michael Martensen, formerly of Bar Smyth/The Cedars Social, says pisco punch will be on the drinks roster at Knife, chef John Tesar's upcoming Palomar Hotel venture, where Martensen is helping to shape the bar program.
Schuler says the next step, once he's convinced bars to stock pisco, is teaching bartenders what to do with it. And if it happens to be Porton they use, even better. Porton is his baby: Schuler and business partner William Kallop even designed Porton's signature bottle itself on a cocktail napkin over a series of Whiskey Sours and Negronis, crafting its hefty, senatorial shape Frankenstein-style, with pieces pulled from what they admired on the bar shelves.  I like the lip of this one. I like the shoulders of that one. Schuler's once gave up a pair of prize socks to win over a client. (That was in Chicago, where the client admired Schuler's outlandish stockings du jour so much that Porton rep Megan Clark laundered them and presented them to the client the next day.)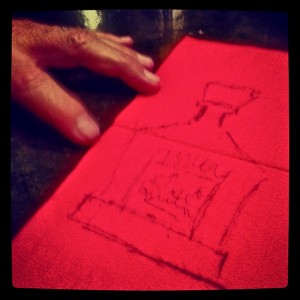 For me, the tour's highlights were:
The Apprentice, a drink designed by Chicago-based Porton rep Natalia Cardenas. It's a play on the classic Negroni, substituting pisco for gin along with Gran Classico and Carpano Antica.
At Chino Chinatown, Julian Pagan's Neile Adams, which mixed pisco with Lillet Blanc, Aperol, sweet grapefruit oil and bitters.
At Porch in Knox-Henderson, Beau Taylor's Porton Morado (with an assist from Andrew Lostetter), with chicho morado (a Peruvian drink made with purple corn), lime, egg white, Velvet Falernum and bitters.
At Gemma, Ruben Bundy's concoction of pisco, crème de violette, lime and simple.
"Pisco is becoming a multi-cocktail spirit," Schuler said, and based on the evidence, he was right. "There's nobody who loves pisco more than I do."
About that he was probably right, too.