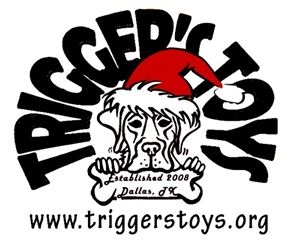 It's holiday season, and that means you've added a few more things on your to-do list.
Give to charity
Have a holiday cocktail or two
Well,  joy to your world: Now's your chance to do both at once at the second annual Cocktails For A Cause, happening this Sunday at The Standard Pour in Uptown from 6 p.m. until close.  The evening's "ultimate pop-up bar" will feature $10 cocktails made by a rotating, ridiculously rife assortment of local bartenders, with all proceeds going toward Trigger's Toys, a charity benefiting hospitalized children.
The cool thing, says charity founder Bryan Townsend – who named the organization after his golden Lab – is that bartenders have been clamoring to join in on the reindeer games. "It's been overwhelming, the response," he says. "People were actually really upset that they missed out last year."
And not just because they might have missed the inaugural event's spectacle of bar man extraordinaire Michael Martensen in a Santa suit: No, this is a chance to help make children's wishes come true, to help create awwwww moments like the night when Townsend and his pals get to deliver a truckload of toys to kids Baylor Medical Center. "My favorite night of the year," Townsend says.
Last year's event, which Townsend coordinated along with Standard Pour's Brian McCullough and Sean Conner of Whiskey Cake in Plano, raised $17,000. He's hoping that Sunday's event, combined with what sponsors have already donated, will raise as much as $50,000 to help fund the charity's efforts in the coming year.
And so, 45 of your favorite drink crafters will be taking turns behind the bar, which as you might guess is just about every bartender in Whoville. In addition to Conner, McCullough and Martensen, the lineup includes Abacus' Lucky Campbell, Alex Fletcher and Chris Dempsey of Victor Tango's, Central 214's Amber West, Bolsa's Kyle Hilla, Bonnie Wilson of The Ranch at Las Colinas, Windmill's Charlie Papaceno, a smattering of bar peeps from Fort Worth's The Usual – the list goes on and you'll be checking it twice to make sure you're not just seeing things.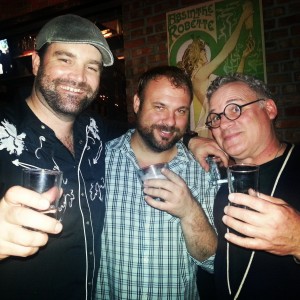 "It gives us a chance to get together and have some fun and not compete," Conner says. "To just throw out some really good drinks and raise money for the less fortunate around holiday time."
They have fun. You drink craft cocktails from an all-star lineup of bartenders. Children's wishes come true. Everybody wins.
THE STANDARD POUR, 2900 McKinney Avenue, Dallas. 214-935-1370.