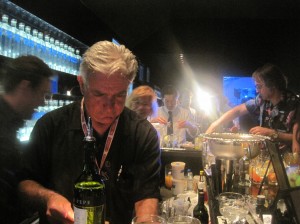 Here's what you need to know about New Orleans. While it may not be at the forefront of the nation's cocktail revival, it doesn't need to be: The city has earned its spot in the cocktail pantheon and, as anyone who's been to the French Quarter knows, drinking runs through its veins. The city is home to several classic drinks, including the mighty Sazerac, the venerable Ramos Gin Fizz and the luscious Vieux Carre.
In short, all you little cocktail whippersnapper scenes with your fancy infusions and dapper vests and shiny bar equipment can brag all you want to, but New Orleans is, along with New York and Chicago, one of the original cocktail gangstas that paved your way.  Cocktails ain't nothin' but a thang here. That's not to say there aren't some great new cocktail bars in NOLA: Cure and Bellocq have earned much national acclaim, and Barmoire plans to visit them both. But it's places like Arnaud's French 75, Antoine's Hermes Bar and the Court of Two Sisters that reflect a craft cocktail culture before its modern rejuvenation and one reason The Museum of the American Cocktail is based here.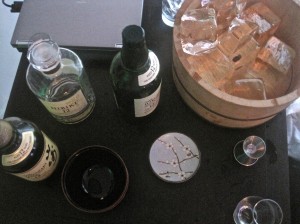 And that's why, for the 11th straight year, the Tales of the Cocktail conference – the nation's largest such event, founded by Ann Tuennerman – is now underway in New Orleans again, and Barmoire is along to bring you the action live. OK, well, not live, and maybe not even immediately, but eventually and eagerly. Over the next few days, the French Quarter will be crawling with bartenders and spirit reps and cocktail enthusiasts from all over the country – all here to drink up a lineup of informational seminars, classes, excursions, tasting rooms, dinners and, of course, parties designed to promote America's thriving cocktail culture.
The Texas contingent is huge this year and well represented in the festivities, from bartender competitions to today's tailgate event outside the flagship Hotel Monteleone and, as Barmoire noted earlier, Friday's epic Bare Knuckle Bar Fight national bar vs. bar vs. bar throwdown that will feature Dallas' own Bar Smyth.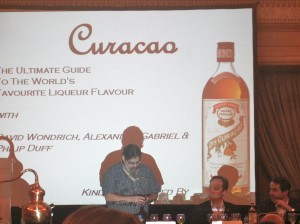 Barmoire was here last year when Dallas made its first-ever conference splash with a festive tasting-room event, but there was so much more, including Japanese Scotch tastings, a Brugal Rum party bus, burlesque, and even a sighting of cocktail legend Dale DeGroff, the man who essentially launched the craft cocktail revival.
This year promises to be equally eventful, and you can track my perambulation throughout the week on Twitter at @typewriterninja.