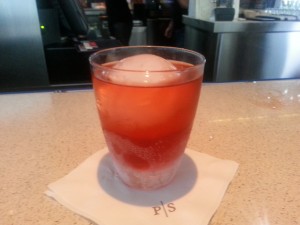 In case you hadn't noticed, you have two days left to celebrate National Negroni Week — as proclaimed by none other than Imbibe magazine, which earned brownie points earlier this year by making the Lone Star State its cover story.
The other reason I'm perfectly willing to heed the publication's call is that the classic bittersweet cocktail is among my pantheon of favorite go-to drinks, a perfect equal-parts blend of gin, sweet vermouth and, most important, the Italian aperitif Campari. It's the Campari that provides the Negroni's bitter undercurrent, and that undercurrent is the essence of the drink: As I've said before, you can switch the ingredients and keep the delicately balanced proportions the same but I balk at calling anything without Campari a Negroni. Variations on the Negroni are many (and welcome), but they are exactly that: variations on the Negroni.
The Negroni's balance is not as nuanced, nor does it take as much skill, as, say, the equally classic Aviation, but its one-two-three punch does showcase each ingredient. "You can't do it with Martini & Rossi and well gin," says Private/Social's Rocco Milano. "It's a drink that's greater than the sum of its parts, because they have an amplifying effect."
With that in mind, and to give you more options, here are a few of my favorite variations.
Some time back at Private/Social, Milano crafted for me a fine mix of St. George's aggressive Terroir gin, the vintage-style aperitif Gran Classico and the classy vermouth Carpano Antica. Then, very recently, he topped it by subbing the floral Leopold's Navy Strength Gin for St. George's (shown below). A third, truer version (photo above) featured Campari, Dolin Rouge and St. George's Dry Rye gin, poured over an ice sphere.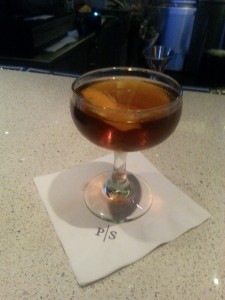 Meanwhile, Lark on the Park is one of the bright new lights on the cocktail scene, and bar manager Matt Orth put a notable, bitter-forward spin on the Negroni by using not one but two bitter apertifs – the Italian vintage-style Gran Classico and the French, gentian-flavored Suze – along with the botanical spirit Sage, from Art in the Age. All equal proportions, naturally – and because my palate does cartwheels for bitter (and in particular Suze), completely delicious.