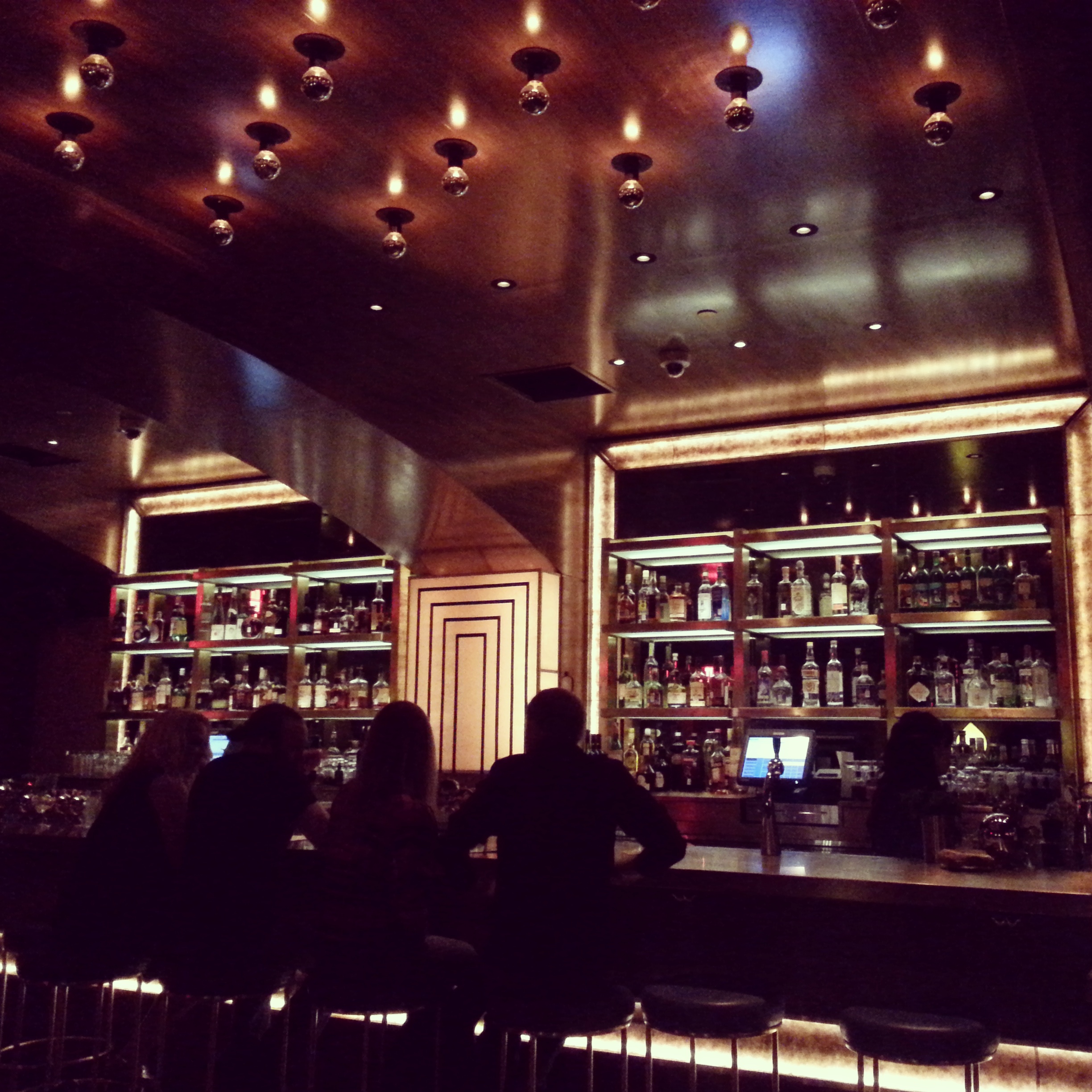 With a month gone by since the jewel that is Midnight Rambler beamed into downtown, it's hard to believe it was barely a year ago that the Dallas cocktail scene seemed lost in free-fall… To recap: Everything was going just fine – better than fine, actually, with two notable spots, Bar Smyth and The Cedars Social, getting national acclaim, and then – Bam! Both places were suddenly gut-punched with the overnight departure of Michael Martensen and his top-notch bartending posse. Meanwhile, Eddie "Lucky" Campbell, an equally well-known luminary behind the stick, was still bouncing around after leaving the failed Chesterfield downtown. Sure, both said they had projects in the works, but DELAYS. The imbiberati were verklempt.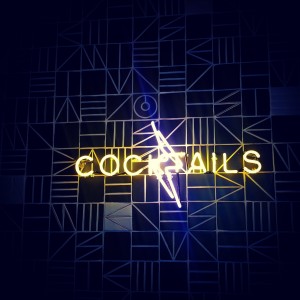 Then, on one night in August, everything was illuminated: Parliament, Campbell's carefully polished Uptown gem, and Proof + Pantry, Martensen's much anticipated Arts District venture, opened on the same night with his crafty little bartenders all in a row. This fall, The Bourbon Review named The Standard Pour among its top 60 bourbon bars in America.
Dallas' cocktail mojo is flowing again, and Midnight Rambler immediately joins the dean's list – a gorgeous space in the Joule Hotel that reveals itself in holy-moly fashion the moment you plunge into its subterranean home. From the pincushion lighting to the art-deco styling to the arcing, inverted hull of a ceiling with its sleek wooden beams, it's if you've walked into…. New York. Which is no surprise, given the Big Apple origins of owners Chad Solomon and Christy Pope, whose New York-based beverage consulting firm, Cuffs & Buttons, has put its stamp on bars and hotels around the world.
Midnight Rambler has an art deco, midcentury-modern aesthetic that Solomon ascribes to David Lynch's Silencio space in Paris and the hotel bar in Stanley Kubrick's The Shining, minus Lloyd the bartender. Strategically placed curtains hide or reveal adjoining space based on volume, intending a sense of intimacy no matter what the crowd. The punch bowl display is a bling-y touch.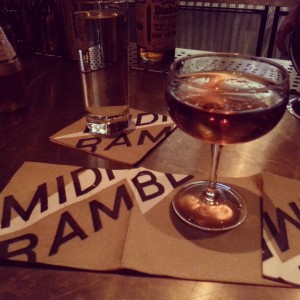 This is what he and Pope have had in mind since – well, since those dark days of last autumn, but as already noted, these things take time. The wait has been worth it. "It's pretty much exactly how we envisioned it," Solomon said a few days before a glorious preopening-night party whose guest list included Manhattan mixology legends Audrey Saunders of Pegu Club and Cuffs & Buttons partner Sasha Petraske of Milk & Honey (where Pope and Solomon once tended bar).
The lineup of thoughtfully conceived libations is ladled out by a relatively fresh crew of bartenders whom Solomon and Pope have molded to their well-honed specifications. Labeled vials of premixed cocktail portions sit on the backbar, awaiting call to duty: It's all about efficiency and consistency, and save for the ample canon of classics with which humankind is blessed, few variations occur off-menu, which is okay-fine because it's muy excelente. (Being at the Joule, it's also pricy, with drinks ranging from $12-$15.) Creative, daring and amply sized, it features the orange-y, bourbon-based Soul Clap, the tart, poblano-kissed Wang Dang Dula and the clever Savory Hunter, whose lemongrass- and kaffir-lime infused gin, mixed with coconut and lime evoke the flavors of a delicious Thai tom kha gai soup. There's a selection of group-friendly punches and a playful trio of shots, including a pho-themed one that incorporates beef stock.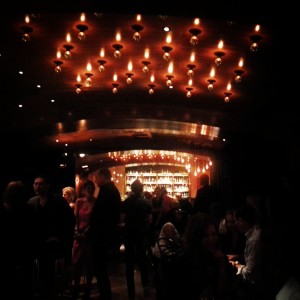 Midnight Rambler is also notable for what you don't see: A backroom "lab" with nifty toys like refractometers, an evaporative still and a centrifuge, all employed in the making of cocktail ingredients. "We call it a lab, but we're not back there experimenting all the time," Solomon says. "It's more like a flavor house. It's our own dedicated flavor house." Many drinks also include a touch of mineral saline – a bit of salt that as in food enhances and brings out other flavors; two drops is all it takes.
Nibbles come from CBD Provisions, up on the main level of The Joule – including charcuterie, a tilefish dip (the fish is smoked on the hotel rooftop), black-eyed pea hummus and a knockout burger. Fries are served in a Moscow Mule mug.
Despite the intense structure and pre-planning, the occasional drink can falter: The Sound System, for instance, which I initially loved for its bold and effective use of super-funky Hamilton pot-still rum, turns out to be fickle; inadequately stirred on a later visit, it was too heavy on the rum's overripe banana flavor. The pre-prepared vials behind the bar can also visually take some of the appeal out of having your drink prepared to order; they're more appreciated on a busy weekend night. About the only real minus for Midnight Rambler might be its location in the Joule, whose owner, Tim Headington, has enraged preservation architects with a record of destroying historic buildings, including the recent razing of two century-old structures across the street from the hotel, as noted in a scathing column by Dallas Morning News architecture critic Mark Lamster in September. Likewise, those who support historic preservation efforts may want to consider whether they want to patronize the businesses within.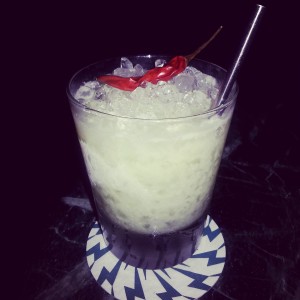 Otherwise, Midnight Rambler is a welcome and needed addition to the DFW cocktail scene. Solomon and Pope had initially considered Austin until the Joule opportunity fell into their laps; they're now settled in Bishop Arts and have hatched something ambitious, adventurous and more glamorous than any serious cocktail bar Dallas has seen.
"It's just another layer on top of what's already here," Solomon says. "This is next level. We are standing shoulder to shoulder with the best in Chicago and New York. But we're here."