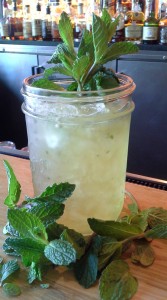 You could spent hours thinking about how none of the hats that appear on Derby Day are actually derbies, or you could do something way more productive: Figure out how you're going to get yourself to Polo on the Lawn, the annual afternoon fundraiser featuring horses, cool hats and the excitement of the Kentucky Derby.
The 13th annual event, at the Prestonwood Polo & Country Club in Oak Point, features a U.S. Polo Association-sanctioned polo match and benefits Project Transformation, a Dallas organization serving low-income youth in North Texas. There'll be live music, a silent auction and, no doubt, plenty of fancy chapeaus. Prizes will be given for best hat, picnic, tailgate and outfits.
The match will break at 5:15 pm for the traditional Champagne divot stomp, wherein attendees sip glasses of bubbly while wandering the polo field and stomping grass back in place where the horses have torn it up with their hooves. That will be followed by a viewing of the Kentucky Derby, accompanied by the day's special cocktail, the Thoroughbred, a gin mint julep designed by bartender Amber West.
What's this? A julep made with gin, not bourbon? "Gin and genever were used more in the medicinal juleps in the 19th century," explains West, the former bar master at Central 214 who's now with Caledonia Spirits. Her version uses honey, mint and Caledonia's honey-tinged Barr Hill gin.
The polo match gets underway at 4 pm, with doors open at 3. VIP tickets – including grandstand box seating, a catered meal, wine and swag – are $150, though if you act fast you might be able to score them at half-price. General admission tickets are $45 for tailgate and lawn seating, plus Champagne and a commemorative glass. Kids 12 and under get in free.
Giddy-up.
PRESTONWOOD POLO & COUNTRY CLUB, 525 Yacht Club Road, Oak Point. 214-390-3444.