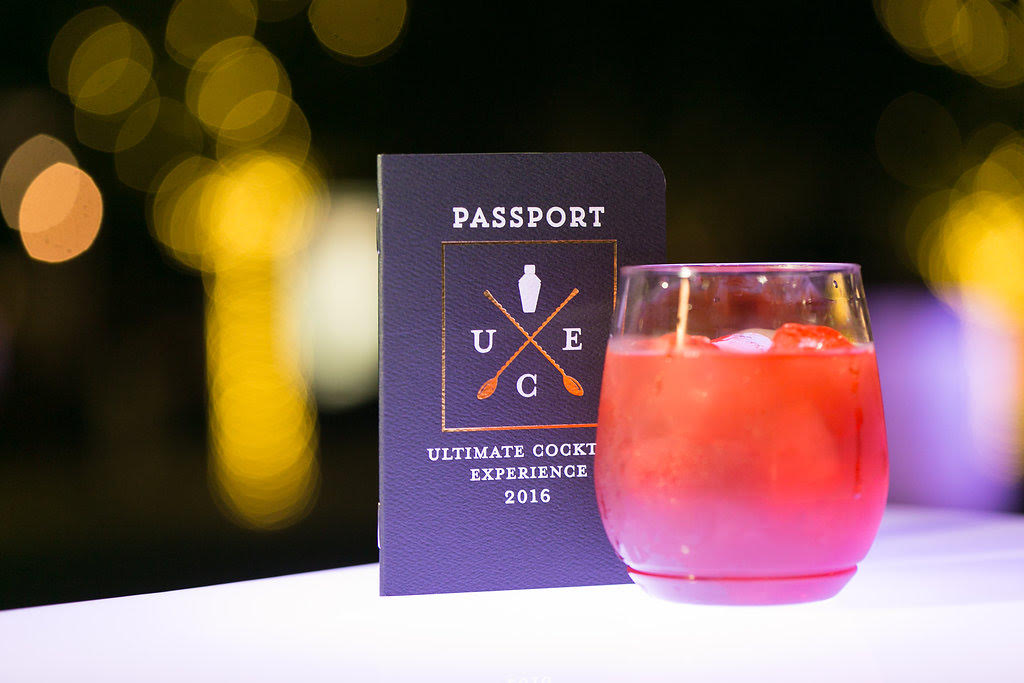 Oh, Cocktails for a Cause. My, how you've grown.
Four years ago, the annual, bar-industry-driven fundraiser for Triggers's Toys was a modest Christmas-season party at The Standard Pour, with 50 bartenders in Santa hats raining cocktails upon their mirthful elf minions. These days… well, look at it: Repositioned in the expansive savanna of Klyde Warren Park, this benefit behemoth, now dubbed the Ultimate Cocktail Experience, last year raised more than $200,000 and aims to exceed that this time around. Naturally.
The 2017 version of the Ultimate Cocktail Experience is set to go down on Saturday, Sept. 30, from 6:30 to 10 p.m.  There will be food trucks and a charity casino area. Tickets, which range from $65 to $125 for VIP status, are available here. Or you can get your tickets for $80 at the door.
This big boy pop-up is the brainchild of Bryan Townsend, vice president and sales director for spirits producer The 86 Co., who a decade ago was a corporate wonk who didn't like his job very much. In 2008, he left his job and began to focus on other things – including his dog, Trigger.
One day he was a Grapevine hospital with his newly trained dog when he met a nurse distressed about a young girl who'd been in therapy for a year, unable to socialize with others. Townsend suggested that maybe the girl would like to give Trigger a treat.
The girl did, and Townsend wondered if she might follow the dog through one of the hospital's children's ward play tunnels. Then that happened too. The nurse retrieved the girl's mother. "It was the first time she'd ever crawled," Townsend remembered.
Inspired by the experience, Townsend launched Trigger's Toys, a nonprofit that provides toys, therapy aids and financial assistance to hospitalized kids and their families. That's the organization at the heart of the revelry that now includes bartenders, brand reps and spirits distributors from Texas and beyond who come to lend their shaking, stirring hands.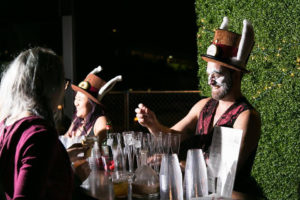 Recast as a global throwdown, the Ultimate Cocktail Experience puts forward six unique bar "concepts," each representing a different part of the world with drinks to match. This year's showcased locales are Mexico City, London, New Orleans, Hong Kong, Havana and Casablanca, and each station's drink lineup will include a classic drink and a non-alcoholic selection.
In the mix this year are bartenders Ash Hauserman of New York's Havana-themed Blacktail, named Best New American Bar at this summer's Tales of the Cocktail festival, and Iain Griffiths of London's Dandelyan, which won the honor of the world's best cocktail bar.
This year's teams, classic drinks and team captains are as follows:
Casablanca (Mule): captain Andrew Stofko (Hot Joy, Uptown)
Havana (Daiquiri): captain Ravinder Singh (Rapscallion, Lower Greenville)
Hong Kong (Rob Roy): captain Robbie Call (most recently of Filament, Deep Ellum)
London (Gin & Tonic): captain Omar Yeefon (Shoals Sound & Service, Deep Ellum)
Mexico City (Margarita): captains Brad Hensarling (The Usual, Fort Worth) and Megan McClinton (Thompson's, Fort Worth)
New Orleans (Sazerac): captain Keisha Cooper (Shoals Sound & Service, Deep Ellum)
For more information about Trigger's Toys or to donate, visit www.triggerstoys.org.