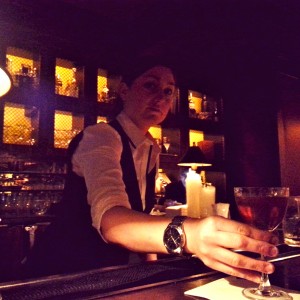 Bar peeps are on the move again.
If you've been looking for Lauren Festa, who until recently was working mushroom and elderflower wonders at FT33, she's now overseeing the bar program at The Rosewood Mansion at Turtle Creek. It's a much-heralded place in Dallas bar lore, having been presided over by some of the city's most respected mixerati – names like Michael Martensen, Lucky Campbell and Rocco Milano. "An opportunity like this doesn't come around very often," Festa said just before leaving FT33 – and spied not long ago, the hospitality-minded bartender seemed content to have ditched the chain mail of her former Design District home for the proper vest of her dark, new Uptown den. She was expecting to roll out her new cocktail menu by last week.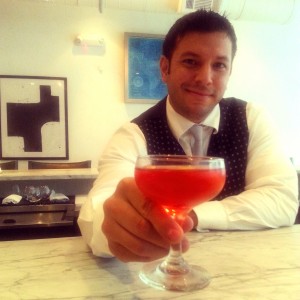 Another new lineup of libations is up and running at Spoon Bar & Kitchen, where James Slater is the new bar program manager. When chef John Tesar opened Knife in the Palomar Hotel space where Central 214 used to be, Slater was among the bartenders who made the jump. The understated Panamanian is an able bar man and now has a chance to make his mark at Tesar's acclaimed seafood restaurant in North Dallas.
After a nice stint with Rocco Milano at Barter, Stephen Halpin has joined the crew at Parliament, the craft-cocktail pearl that itinerant barman Eddie "Lucky" Campbell has spent the last year or so forming in Uptown's State and Allen area. Formerly of Whiskey Cake, the Irish-born Halpin has proven himself an adept mixologist and should find a worthy challenge in Parliament's extensive tome of tipples when the bar opens this week.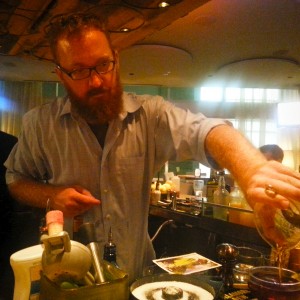 Joining Halpin at Parliament is Will Croxville, fresh from Libertine Bar and a stretch last year with the celebrated Bar Smyth. Croxville has the distinction of preparing to adjust his schedule around the nearly simultaneous openings of two highly anticipated Dallas bars: He'll also be doing time at Proof + Pantry, Michael Martensen's long-awaited spot in the Arts District, which officially opens Wednesday.
Perhaps you've noticed the absence of another bearded chap at Barter; Brad Bowden, a veteran of The People's Last Stand, says that's because he's lying in wait for his new gig at Midnight Rambler at the Joule Hotel. The coming speakeasy-style bar is the venture of Chad Solomon and Christy Pope, whose Cuffs and Buttons cocktail consulting firm has put its stamp on many a bar program throughout the Dallas area.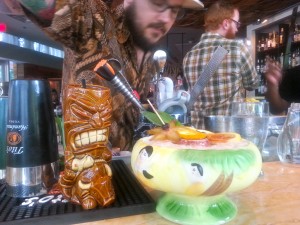 In other news, Chase Streitz, the former bar manager at Sissy's Southern Kitchen, has been spotted behind the bar at The Standard Pour (where Cody Sharp, former sous chef at the excellent Casa Rubia in Trinity Groves, has taken over the kitchen). And finally, when we last saw Matt Perry, he was making the most of the tiny bar space at Belly & Trumpet, Apheleia Restaurant Group's restaurant in Uptown; after the briefest of cameos at Oak – one of Apheleia's two Design District restaurants – he's now behind the better-than-average bar at Neighborhood Services on Lovers Lane.