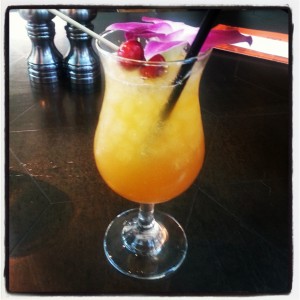 Peanut butter and chocolate. Chicken and waffles. John Denver and the Muppets. So wrong and yet: so right.
Well, here's another contender: Brunch and tiki cocktails. Wait, what?
Hold on: Hear Barter's Rocco Milano out.
"Brunch really lends itself to the tiki experience," Milano says. While traditional brunch cocktails like Bellinis and Mimosas are marked by fruit and effervescence, tiki drinks likewise complement breakfast-y foods with fresh juices and refreshing, vibrant flavors. "They sparkle and pop in the same way," Milano says.
If that's about all the convincing you need to try a Mai Tai with your eggs Benedict, then you're in luck: Barter debuted its tiki brunch this weekend, and it's a welcome wrinkle to the whole morning-after routine.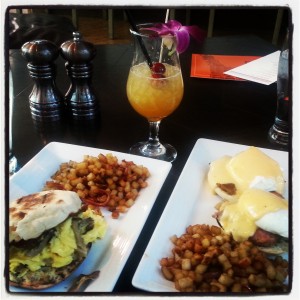 Despite its "Dallas cuisine" theme, both Milano, Barter's beverage director, and bartender Brad Bowden had been looking for a good reason to launch a tiki brunch menu at the newly opened restaurant. They spent hours scouring old cocktail books for viable recipes, and among their research materials was a recently published tome of tiki-dom, Beachbum Jerry's Potions of the Caribbean. Inside, they found a reproduction of a 1940s-era tiki menu from an old Dallas hotel – drinks like the Navy Grog, Bird of Paradise, Samoan Fog Cutter and Polynesian Pearl Diver's Punch. "We were kind of blown away by that," Bowden says.
That, plus the fact that patio weather is just around the corner, was all the inspiration they needed. All four cocktails are among a half-dozen on the new brunch menu. (And at $7 apiece, not a bad deal.)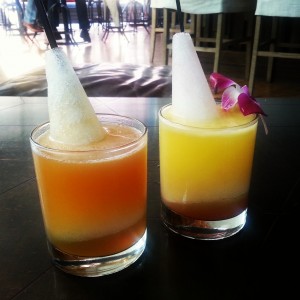 Tiki cocktails flourished in the 1930s and 1940s, a California-born craze popularized by bars like Trader Vic's that gave us fruity rum classics like the aforementioned Mai Tai and the Zombie. Though tiki would fizzle within a few decades, the re-emergence of craft-cocktail culture revived interest in the trend; places like Smuggler's Cove in San Francisco and New York's PKNY breathed life back into a genre borne of rum, brandy, fruit juice and kitsch, giving tiki drinks a modest, if still mostly a niche, footing.
Tiki reappeared in Dallas a couple of years ago, with The People's Last Stand crushing ice and whipping up flaming punch bowls on Sundays; meanwhile, the now-defunct Chesterfield had a handful of Polynesian tipples submerged in its menu's oceanic depths. Early last year, the resuscitated Sunset Lounge on Ross Avenue became the first of the area's new craft-cocktail bars to embrace a full-on tiki identity.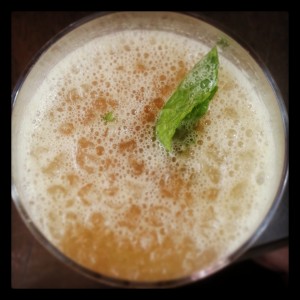 Barter's mini tiki production gives the often-underappreciated cocktail genre a new stage, one worth adding to your brunch tryout roster. The rummy Navy Grog and acai-liqueur-based Hula Girl, with their flamboyant ice cones, are solid; and I grew to love the heady Samoan Fog Cutter, with its aggressive mix of brandy, sherry and a trio of rums. But the star of the bunch may be Bowden's favorite, the Polynesian Pearl Diver's Punch, which requires a pre-assembled "Pearl Diver's mix" of clarified butter, allspice dram, cinnamon and vanilla syrups. Tasted alone, the goopy mix has a candy-corn-like taste, but it gives the cocktail – including three rums, orange and lime, plus the nutty, spiced-citrus liqueur Velvet Falernum – admirable depth.
The drink is also referenced by Leonardo DiCaprio's Calvin Candie in Django Unchained, though it technically wasn't invented until 70-plus years after the movie's time period at the pioneering Polynesian-themed Hollywood bar, Don The Beachcomber. But apparently even Quentin Tarantino knows a good drink when he sees one, and now, 70-plus more years after its invention, you can judge for yourself. It won't be served up in a coconut, but isn't that a minor quibble when you can pair rum with your breakfast hash?
BARTER, 3232 McKinney Ave., Dallas. 214-969-6898. Brunch starting at 11 a.m. Saturday and Sunday.