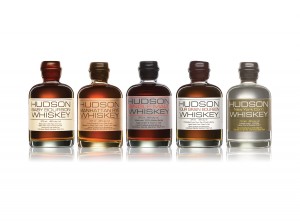 In the category of Why Doesn't This Happen More Often, cocktail-paired dinners is one of the top things on my list. I've attended several over the last two years, which for the same time period is fewer times than I've been to the dentist, or dropped everything to watch Ferris Bueller's Day Off on cable, and that's just wrong.
Well, here comes Whiskey Cake to right the ship. On Monday, Oct. 28, the Plano restaurant and cocktail joint will host Carve and Craft, a five-course dinner highlighted by cocktails featuring the very excellent Hudson Whiskey collection. If you know nothing about Hudson, that's not a problem: Gable Erenzo, the company's owner, distiller and brand ambassador, will be on hand to fill in the blanks.
If you know nothing about Whiskey Cake, that's an issue. The place emerged onto the scene about two years ago and was one of the Dallas-Fort Worth area's original craft cocktail bars. Its beverage program, still under the able leadership of Sean Conner, mirrors Whiskey Cake's self-proclaimed "farm-to-kitchen" philosophy, with drinks incorporating items from the restaurant's adjoining garden.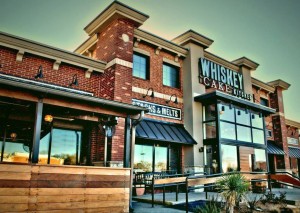 From the looks of it, this dinner will not suck. (A menu preview is below.) The best part is, it's only 35 bucks.
Capacity is limited to 60 and remaining availability is very limited. Call the restaurant to make a reservation, but if you don't catch this one, there's more good news: This won't be your last chance. "We do dinners like this pretty much quarterly," says Whiskey Cake's marketing director Katie Allen.
The best way to keep tabs on the action, she says, is to follow the restaurant's Facebook page.
Here's an abbreviated version of the menu for the Oct. 28 dinner, which gets underway at 7 pm:
Course One: Hudson New York Corn
Charred octopus with green olive, chorizo, marble potato, and salsa verde
Course Two: Hudson Baby Bourbon
Cold smoked BBQ tuna ribs with marinated watermelon and jalapeno mint vinaigrette
Course Three: Hudson Four Grain Bourbon
Dry-aged sirloin, iceberg lettuce, vintage Irish cheddar, onion marmalade, 1000 island, 3 inch brioche bun
Course Four: Hudson Single Malt
Local sheep's milk ricotta agnolotti with duck pancetta, black trumpet mushrooms, and horseradish on marrow bones
Course Five: Hudson Manhattan Rye
Cardamom doughnuts with roasted banana, sea salt pastry cream, and maple rye
WHISKEY CAKE, 3601 Dallas Parkway, Plano.  972-993-2253.