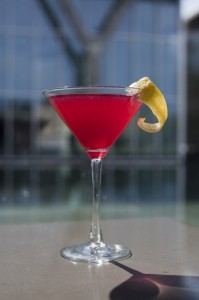 Cocktails, cocktails. They're everywhere. Heck, even P.F. Chang's has a pretty decent drink menu now. You might have thought museums were the one place that cocktails had missed, but you'd be wrong, because on Thursday, Aug. 15, the Modern Art Museum of Fort Worth is offering an evening of fancy drinks, tasty bites and live music at its own Café Modern.
A solid slate of area bartenders will be on hand to create works that go not under glass but in your glass – from Fort Worth, Brad Hensarling of The Usual; and from Dallas, Mate Hartai of Libertine Bar and Bar Smyth, Emily Perkins of Victor Tango's and Ten Bells Tavern's Greg Matthews.
Their palette will consist of products from William Grant and Sons, including Hendrick's Gin, Art in the Age, Reyka Vodka and Monkey Shoulder Whiskey. If you'd rather get your tipples from a punch bowl, you can try one of two cocktail punches made with Milagro Tequila or Solerno blood orange liqueur.
The museum has offered wine-based events in the past, but this time around, says district manager Sharon Whieldon of William Grant and Sons, "they were looking for something a little more engaging and cocktail-driven for their members."
So maybe it's not such a stretch, you know: Some cocktails are quite artful, and many are even classics.
Admission is $60, not including tax or tip. The event runs from 6:30 to 9:30 p.m. Make a reservation by calling the café at 817-840-2157.
CAFE MODERN, 3200 DARNELL STREET, FORT WORTH.