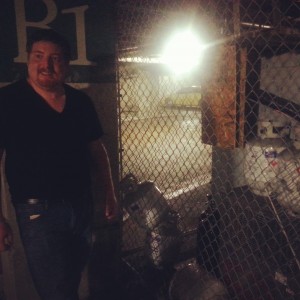 The Museum Tower mess still hasn't abated, West Nile virus is on the loose again, and yet what everybody really wants to know is: What is Rocco Milano going to do now?
"That's a popular question," he says.
The former chief barman at the recently shuttered P/S, formerly Private|Social, is something of a geeky wizard behind the stick, the sort of gent who'd lead workshops about homemade infusions and bitters and then show up with a kiddie wagon full of exotic herbs and roots. At one point during the restaurant's nearly two-year run, Rocco toyed with idea of adding a deconstructed Margarita to his alchemy, but now it is P/S that is suddenly deconstructed, its modern interior lifeless and marked by disarray.
Remnants of his apothecary dot the premises. Plastic containers of Grand Marnier "dust," lemongrass syrup, jars of infusions, even the basement garage system that once powered his pioneering cocktails on tap. What's going to become of it all? "Fuck if I know," he says.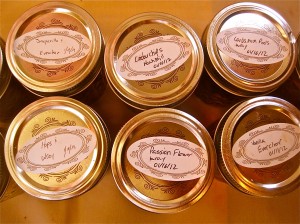 One of the city's finest craft-cocktail geniuses, the Santa Cruz-born redhead will not hurt for opportunity; nearly a dozen job offers were dangled, he says, the very day (July 20) an online item appeared offering rumor of P/S' demise that night. Mostly, he says, he was concerned for his team, the U2 to his bartending Bono and the collective engine that made the restaurant's top-notch bar program go. But the place never really recovered from the change in identity that followed chef Tiffany Derry's departure.
"For better or worse, people had an idea what P/S was," he says. "And for some people, when Tiffany left, P/S stopped being P/S."
I'm sad to say that I was among that crowd. Though I didn't go back to P/S as often afterward, Rocco's legerdemain with liquor never ceased to amaze, and he was just as eager to share cocktail backstories as he was to turn the uninitiated on to something new.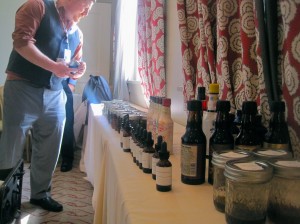 So what will he do now? The possibilities range. What does he want to do? "I love educating people about drinks and cocktails," he says. Whether that's behind the bar, or as a spirits representative, or in some corporate role – well, that remains to be seen.
But he's a brand new father now, so as far as what he really wants to do, it's to spend time with his newborn son. All those clichés, he says, about how much you love the little being who has suddenly and fantastically graced your life – yeah, he's living them now. Being unemployed has its benefits.
Heading forward, it will be the first time in five years that he won't be working with P/S sous chef (and one-time bartender) Matt Medling, who was a pastry chef at The Mansion at Turtle Creek when Rocco tended bar there. "He was a great resource," Rocco says. "Most important, he did not stop me from grabbing cookies."
He says one of P/S' fans put it best just after the closure was announced on Medling's Facebook page, saying the test of any good establishment was what endured in its wake. Because it was at Private/Social that Rocco met girlfriend Jessica Pech, who was a manager at the restaurant: What they now have together will reflect its legacy for years to come.