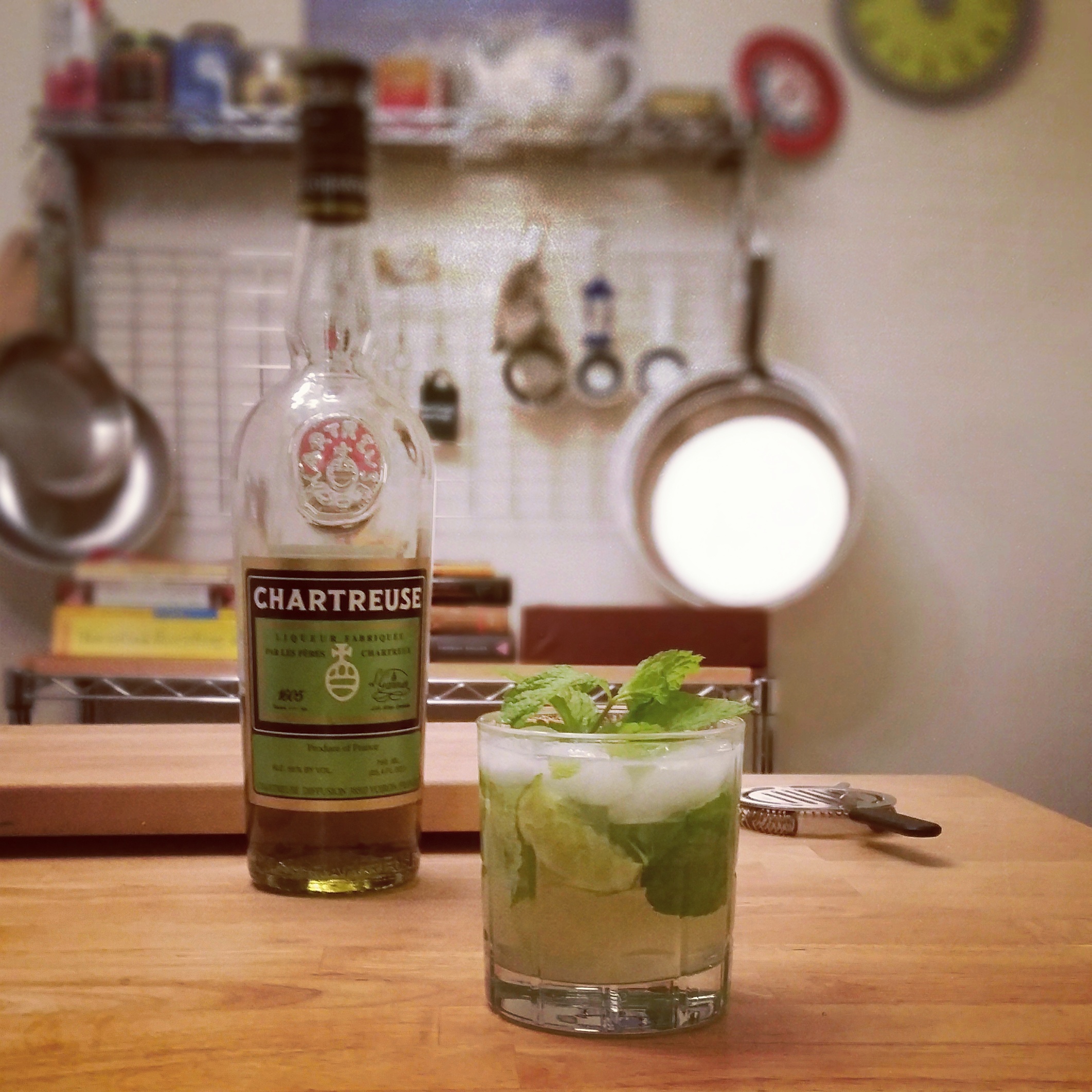 The mojito is the pop song that took over summer. You heard it and loved it, or maybe you didn't — but you still had to admit it was pretty catchy.  Then, suddenly, it was everywhere, which was either the best thing ever or just completely insufferable. Even when it fell off the playlists, people kept asking for it. Others did nothing but kvetch. And somewhere lost in the mess was the fact that it was actually a pretty decent song.
There's a reason the mojito has endured. But guess what: There's an even better remake, and though it's not so new, it's never quite made the charts. It replaces rum with the magic elixir Green Chartreuse, which if you know me, is a plus in my book to begin with. The potent French liqueur, whose mystery monk-made mix of 130 herbs, plants and flowers goes back 500 years, is an accomplished supporting actress, but rarely gets a starring role. After all, when you're dealing with a 110-proof blast of blossomy jade lushness, you've got to be careful.
The Green Chartreuse mojito is an excellent drink. I know it doesn't seem like it, but the rain in Dallas is going to end and it's going to get hot and you're going to want this drink. But nothing stunts a career like bad name (Frances Gumm, anyone? Marion Morrison? Benedict Cumber – wait, never mind) and however this rich rendition came to be, it was foolishly recast as – wait for it – the CHARTREUSITO. That basically makes it the De Do Do Do, De Da Da Da of cocktails: It might be good, but who actually wants to request it?
Sean Conner, among Dallas' craft-cocktail pioneers, has been making the drink for years, unaware of its miserably named connections. (It lived briefly as "Green Drank" at The Establishment, where Conner consulted, before the restaurant closed last year.) Formerly of Plano's Whiskey Cake, he now owns Lewisville's Pie 3.14. "I was at Whiskey Cake one day playing around with Chartreuse and just made an herbal mojito," he said. At Pie 3.14, "we still make it all the time. It's a good drink."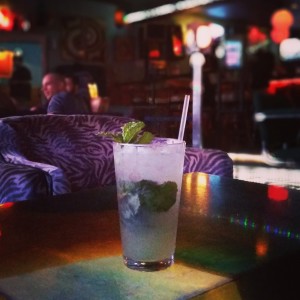 Then, not long ago, bartender Brad Stogsdill of Cosmo's Bar & Lounge in Lakewood was scouring the Internet for drinks to make with mint when he unearthed the ugly duckling from the marshy archives and put it on the menu. I took a swan dive right in: Properly made, the drink is simple, sweet and light on its feet, a radiant emerald Venus circled by her moons mint, lime, sugar and soda. Stogsdill reins in the sugar levels to adjust for Chartreuse's floweriness; those same floral qualities cast it perfectly alongside the other ingredients, which tame the potion's bossy nature while letting its shimmery essence shine.
"I remember being skeptical," Stogsdill said. "Then I tasted it and I was, like, that's pretty good."
But: That name. Stogsdill and I agreed that a new appellation was in order. After a half-hour of brainstorming, I modestly proposed the following:
Two Revolutions.
The name plays off both the mojito's origins in Cuba and the twist offered by a liqueur from France, reflecting the upheaval that came to alter the course of both countries. It leans weighty instead of silly, is no puzzle to pronounce and carries enough unspecific imagery to give it verve. And now you'll occasionally find it on the nightly cocktail specials board at Cosmo's.
And maybe, just maybe, a new name can itself come to alter the course of a cocktail that deserves a better fate.
DO IT YOURSELF:
Start your own revolution at home with the same ingredients you'd use to supplement a mojito – fresh limes, sugar, mint and club soda – plus a bottle of Green Chartreuse (about $58 at Spec's). While the version listed in The Ultimate Bar Book— according to chezbonnefemme.com — calls for an ounce each of rum and Chartreuse, I prefer an all-green method similar to one found at completecocktails.com.
2 oz Green Chartreuse
1 oz fresh lime juice
6 to 8 mint leaves
1 tsp sugar (or 1 tbsp of 1:1 simple syrup)
Chilled club soda
Muddle the lime, mint and sugar in a highball or Old Fashioned glass.
Fill with ice, then add the Green Chartreuse and stir.
Add in a squeezed-out lime wedge if you like, top with club soda and garnish with a mint sprig.