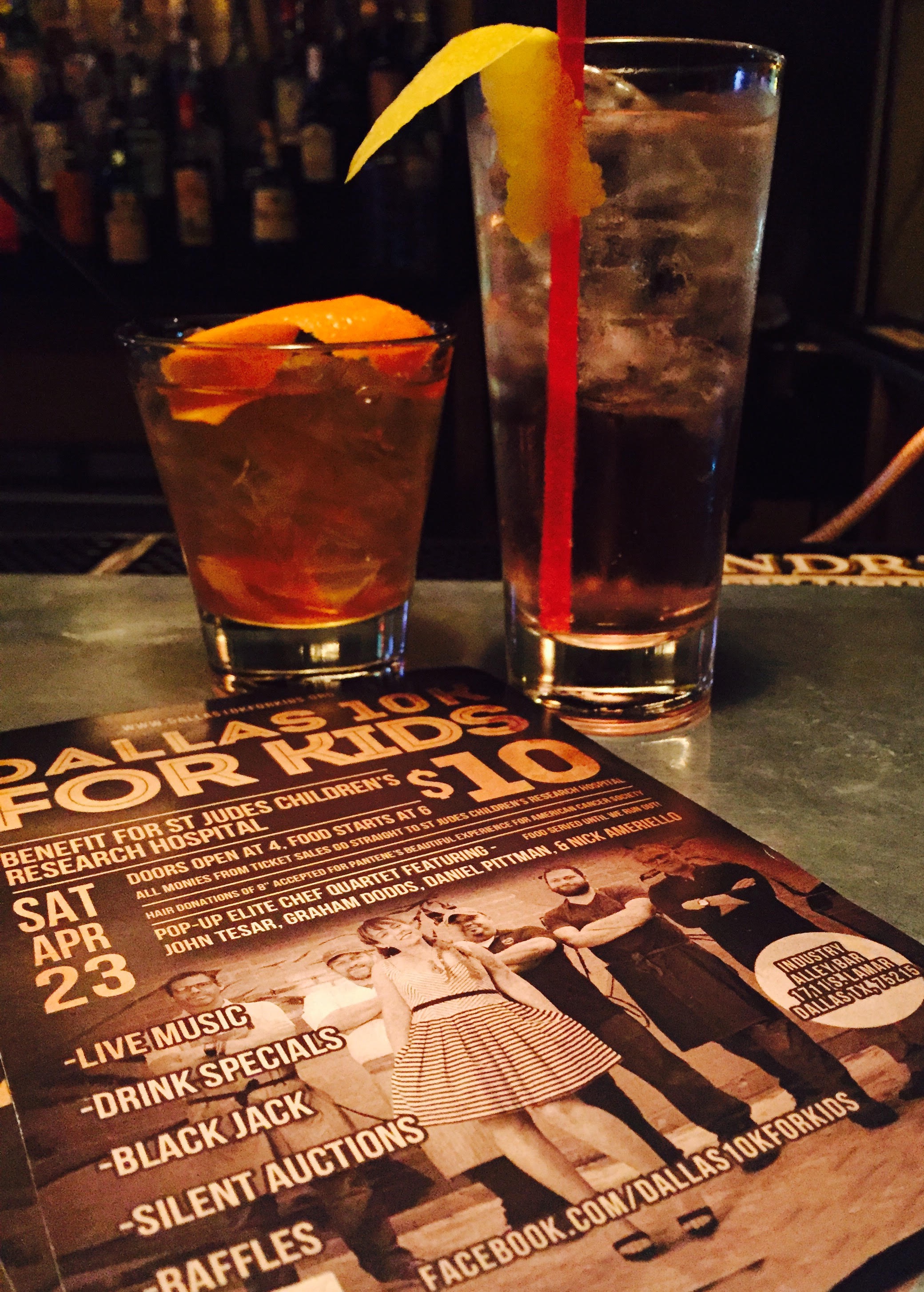 It all started with hair – Noelle Hendrix's hair in particular. The Dallas private chef has the kind of eye-catching dreadlocks that invite teasing from fellow chefs, who would joke about taking their knives to it – maybe for charity.
Teasing turned to brainstorming and then into action, and on Saturday you'll be able to reap the results when Industry Alley, in the Cedars, hosts a pop-up dinner showcasing a semi-supergroup of Dallas chefs. Proceeds will fund Hendrix's "$10K for Kids" effort to benefit St. Jude Children's Research Hospital.
The cash-only event, which goes from 6 p.m. until the grub runs out, will feature four of Dallas' top chefs, each offering a specialty dish for just $10. Doors open at 4. Early arrival is advised.
Participating chefs include John Tesar of Knife, Oak and adjoining Quill, Graham Dodds of Wayward Sons, LUCK's Daniel Pittman and Kitchen LTO's Nick Amoriello. So while it's all for a good cause, this is clearly a chance to benefit your belly as well. Behold the choices: Beef cheek on creamy polenta (Tesar); lamb, pork or beef brisket tacos (Pittman); venison tartare (Amoriello); or strawberry shortcake (Dodds).
Bar owner Charlie Papaceno will be offering a pair of cocktails created especially for the event, each of them a nod to Danny Thomas, the actor, singer and comedian who founded St. Jude in 1962 to treat and research catastrophic childhood disease. Make Room for Daddy – the name of the sitcom Thomas starred in from 1953-65 – is an old-fashioned mix of Old Forester bourbon and Lebanese 7-spice syrup, while That Girl – the name of the series starring Thomas' daughter, Marlo – features tequila, triple sec, cranberry and Champagne.
There'll also be live music, plus a handful of raffles and silent auction items – including Hendrix's signature dreadlocks, which can be had for $1,000. "The money goes to the kids, and the scissors go in the winner's hands," she says. "Otherwise, they'll stick around and be ready to cut next year."
This is the latest in a series of pop-up dinners at Industry Alley, which has also featured chefs such as Small Brewpub's Misti Norris and Lucia's Justin Holt. But it's the first to fund a cause, or to have anything to do with hair.
More information is available here.
INDUSTRY ALLEY, 1711 S. Lamar St.