For any serious Dallas cocktail fan, the crew behind the bar Sunday would have looked familiar – Austin Millspaugh, Jorge Herrera and Christian Rodriguez, the popular Thursday night crew from The Standard Pour in Uptown – jostling shakers, swirling liquids, torching lemon peels and working the room in their dapper TSP uniforms. It was a practiced environment for the TSP crew, but a typical Uptown crowd this was not. A glimpse outside made it clear: They weren't in Dallas anymore.
Chinatown was a half-mile away; the Transamerica Pyramid a few blocks beyond that. Five miles to the west, the Golden Gate Bridge. On Sunday, the Standard Pour team – which in recent months has made a habit of doing guest pop-ups at other bars – took things to a whole new level, bringing their traveling "TSP Takeover" to Pacific Cocktail Haven, or PCH, one of San Francisco's newer cocktail joints.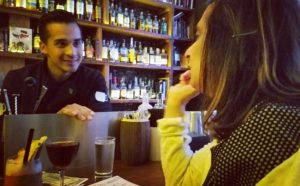 "We're going into a West Coast stronghold," Millspaugh had said before the trip, aware that the city, along with New York, had forged the beginnings of today's craft-cocktail revival. "We have to bring our A-game."
And that they did, with a six-drink lineup sponsored by Pernod Ricard USA. As with their previous pop-ups at Dallas' Industry Alley and High & Tight, it was all for charity – with Planned Parenthood the recipient of this night's proceeds.
Though PCH has hosted guest bartenders before, "we've never had a team take over the bar," said Kevin Diedrich, PCH's operating partner. The bar, typically closed on Sundays, had opened for this special event. "It's a cool way to share what we do, but also for them to share with they do. We went through the drink list this afternoon. There's some cool flavors. They're pushing the boundaries."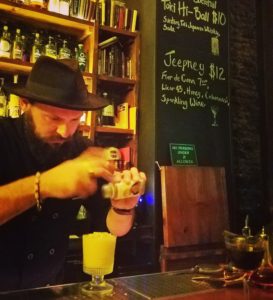 There was Rodriguez' tropical Bad and Boujee, a mix of tequila, horchata, lime, cinnamon-vanilla syrup, Topo Chico and tiki bitters.
Herrera's Tourist Trap was a crowd favorite featuring Irish whiskey, Yellow Chartreuse, bittersweet liqueur, sweet vermouth and a tobacco tincture.
Millspaugh, meanwhile, in typical Millspaughian fashion, had concocted the cocktail equivalent of caramel-truffle popcorn with his disorientingly delicious Light, Camera, Action – an ensemble of Irish whiskey, nutty Oloroso sherry, popcorn liquid, dehyrdrated foie gras and black truffle salt.
"It's weird," said one woman, a Stanford University instructor. "I feel like I'm drinking a movie."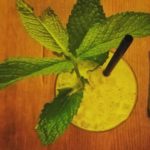 The TSP team showcased Texas hospitality and flair, with Millspaugh at one point grating dehydrated foie gras directly into a woman's mouth. He, Herrera and Rodriguez have drawn a loyal following on Thursdays at The Standard Pour, which has made a habit of trying not to be a standard bar.
Last year, the McKinney Avenue venue featured a weekly series of guest crews from other Dallas bars; a weekly event felt like too much, so as 2017 rolled around they brainstormed. What if the TSP team spent one night a month working at other bars, they thought? "We're just trying to get our names out there," Rodriguez says.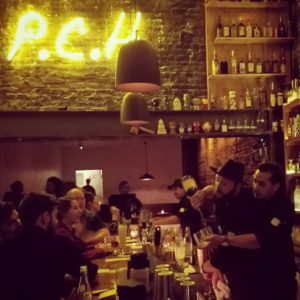 Their first "takeover" took place at Knox-Henderson's Atwater Alley, after which Herrera proposed the idea of doing it all for a good cause. April's event at Industry Alley, sponsored by Remy Cointreau, benefited Texas Scottish Rite Hospital for Children, while proceeds from their March pop-up at Deep Ellum's High & Tight, sponsored by Avion tequila and St. Germain, went to the Dallas office of the National Multiple Sclerosis Society. Each event raised $1,300 or more for charity.
They recently met Jessamine McClellan, the San Francisco-based national brand ambassador for Redbreast Irish whiskey, and told her about the project, pitching the idea of taking their show on the road. She suggested the idea to Diedrich, who agreed to host the TSP crew. The Standard Pour offered to partially subsidize their trip, and the deal was done.
"The idea is, one, to showcase the place we work at, and two, to give back," Millspaugh said. "It's, like, paying it forward."