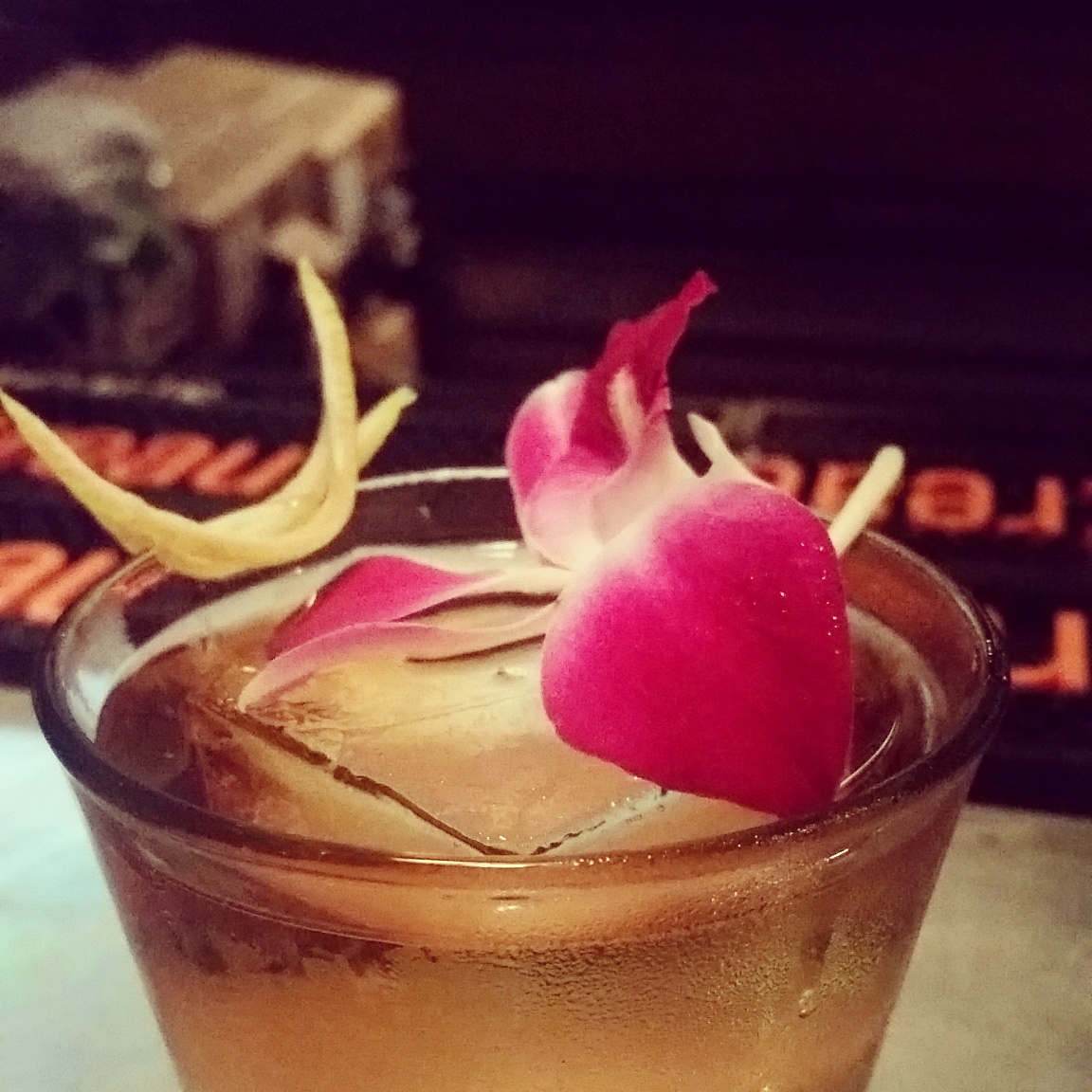 More than a month has passed since Dallas' last two cocktail competitions, both coincidentally arranged for the same day in June. While a few ingredients may have been pre-prepared a day or three ahead, the bartenders at both the "Disaronno Mixing Star" contest (won by Smoke's Mandy Meggs) and the subsequent Pisco Mercenaries' "Pisco Punch Duel" (won by Rapscallion's Andres Zevallos) pretty much shook or stirred their cocktails up in real time.
Last week, though, brought a different sort of beverage bout, one that deliciously demonstrated how patience and ingenuity can create liquid gold. The Campari Barrel-Aged Cocktail Competition, organized by local rep Chase Streitz, showed how barrel-aging smooths out liquor's hard edges while adding beautiful depths of flavor; mixtures are conceived and left to age for weeks in a barrel, the wooden cocoon from which will hopefully emerge a beautiful butterfly of a drink.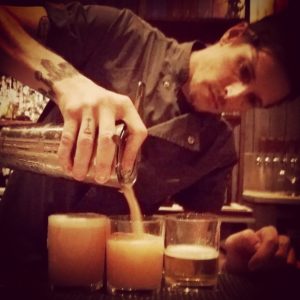 The rules were this: Contestants had up to six weeks to age their cocktail in a 5-liter barrel. Each was to be built on a base of Bulldog gin, a London Dry-style spirit featuring several influences not typically seen in gins – lotus leaf, poppy and the lychee-like dragon eye fruit. The final presentation could include no more than seven ingredients, one of which had to be the Italian bitter liqueur Campari or one of its products.
In all, nine bartenders fielded entries. Some concoctions had entered the barrel fully assembled and then reappeared, transformed; others, like Robbie Call's Frenchie, went into the barrel in partial form and were enhanced with other ingredients before serving.
Call, the bar manager at Madrina, poured out his bright barrel-aged mix of gin, Aperol and herbal-sweet Dolin Genepy and shook it with lemon, simple and egg white; that was then strained into a half-glass of Duvel beer.
The result craftily utilized the egg white, which sat atop the cocktail and gave it the appearance of a frothy summer ale. "It makes a great foam," said visiting judge Amanda Olig, of Denver's Meadowlark Kitchen. "It looks like the head on a beer."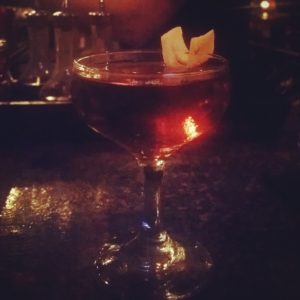 Another notable was Peter Novotny's Sancho, a play on the classic Martinez and a recent addition to the specials board at Deep Ellum's Armoury. Featuring gin, orange bitters, roasted-black-pepper-infused cherry liqueur and dry vermouth infused with the cherry-vanilla influence of tonka beans, its unaged version was pleasantly sweet and worth drinking on its own. (One judge, in fact, preferred it over the aged one.)
The barrel-aged drink was boozy and winter-ready, illustrating how the process can take a drink from sunny-weather refresher to winter warmer.
All of the entries evidenced the undeniable influence of wood. These were vigorous barrels. "You're not going to get rid of the taste of the wood," said Dee Sweis, who tends bar at The People's Last Stand. "That's the whole point of barrel-aging."
A few bartenders got a rein on those woodsy depths by pre-treating their barrels: For his Churchill Negroni, Michael Reith of Sissy's Southern Kitchen in Knox-Henderson poured sweet Spanish sherry into his barrel and rotated it daily for a week before replacing it with his classic Negroni combination of gin, Campari and sweet vermouth.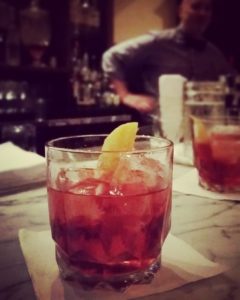 But Reith also elaborately pre-spiced his gin with goodies including clove, coriander, star anise and dried fruits, his overall goal being to evoke sherry and tobacco, two of Winston Churchill's favorite ingredients. "Rather than actually using tobacco, I wanted to hit those notes," he said.
The result was luscious and beautiful, and it took second in the judging. Parliament's Drew Garison took third with his Summer in SoHo, a mix of pear and white-peppercorn-infused gin, apricot liqueur, Aperol and lavender bitters.
On the top prize, though, we all agreed on an unlikely source: Renfield's Corner, the high-volume party den in Uptown where Rogher Jeri's sultry Bulldog and Zen, playing off the gin's Eastern and Western influences, was all at once thoughtfully presented, bold and well-conceived. He combined the spirit with dry vermouth, a touch of ginger liqueur and herbal Yellow Chartreuse, and a vinegary lemon-lavender shrub. Halfway through the aging process, he added a jalapeño oleo saccharum, a classic sugar oil typically extracted from citrus.
What made Jeri's effort so intriguing is that in unaged form, there was nothing special about the drink. It was both blond and bland, a little cloudy in appearance, an ugly duckling loosed into the world. But it returned a swan: Tart and nicely balanced, with a handsome amber hue and a just-right singe of jalapeno, which can often be overdone. It was a startling metamorphosis.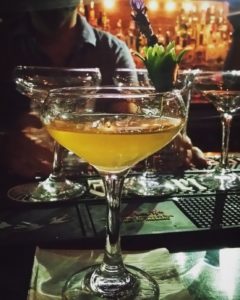 "It's like a wasabi burn," said judge Austin Millspaugh, local rep for liquor distributor Frederick Wildman and Sons, as he sipped. "It clears your nose and then dies off."
"It travels through your palate and, just as it starts to heat up, it sweetens," Streitz added.
To top it off, Jeri gave a nod to the gin's signature ingredients by garnishing the drink with a lavender stem and a lotus flower sculpted from a jalapeno. It was exquisite. Or as judge Pezhmon Sabet, secretary of the the U.S. Bartender's Guild's North Texas chapter, said: "That's a badass drink."
Was it Churchill who said good things come to those who wait?